Red Shoes Outfits For Men-18 Ways to Wear Red Shoes for Guys
Red shoes outfits for men. When it comes to men's wardrobe we think of some very specific colors and styles.When we think to override these conventional style statements and choose some peculiar stuff for our use, we no doubt enter into a controversial hype.
Same is the case when we choose color for our shoes. As a school boy of course you can choose any color for your shoes but when it comes to middle-aged men, you pause and think before buying a new red pair of shoes that looks quite attractive, appealing and promising in a glass rack. However the red shoes fever has been all rage lately, and watching every other celebrity wear red shoes with their outfits makes you want to try them out too. All the big shoe brands like Nike, Reebok, Gucci are designing red shoes line for men, and it is very enticing to see the brilliantly colors shoes lined up, waiting to be picked up.
However most people will shy away from wearing them just because of the "RED" being considered unconventional for men. Let me assure you, this has been the perception in the past. Now every man can try out the red shoes outfit look as he deem comfortable. Do not worry about what it will do to your appearance. You will look like carrying a fashion statement and would not be a fashion disaster.
Although it dies sometimes become a little difficult to decide what to pair up the red shoes with.
How to Wear Red Shoes Stylishly for Men
Here are some very cool and trendy ideas about how you can wear red shoes in 18 different ways. Enhance these ideas with your own personal style and taste and you are ready to take on the world with your fiery red shoes.
Tips on What To Wear With Red Shoes:
The shoes greatly amplify or enhance your overall outlook.
To choose a right color for your outfit it is better to go for light colors.
Monochrome colors for your outfit like beige, black, white and gray will work well.
You can also go for contrast such as navy or light blue. Don't try to wear red shirt matching your red shoes because it will look too loud and funky. RECOMMENDED: Black Jeans Outfits for Men–18 Ways to Wear Black Jeans Guys
I think a baggy jacket or cardigan in winters will look best especially of grey color. And yes if you are from warmer regions of the earth, you must choose a darker shade of red because it will give a cool effect to your personality. But in more cold regions, a bright red will enhance the mildness in your personality opposed to inciting passion and restlessness.
↓18 – The Basic Casual Outfit With Red Shoes
It is amazing how red shoes can simply change your outlook and appearance. A very simple and basic t-shirt and jeans becomes are huge style statement when you pair it up with red shoes. Wear casual red sneakers or slip ons and suddenly from very casual you jump to semi-formal look. Also have a look at these Essential Men's Fashion Pieces for Both Business and Casual Wear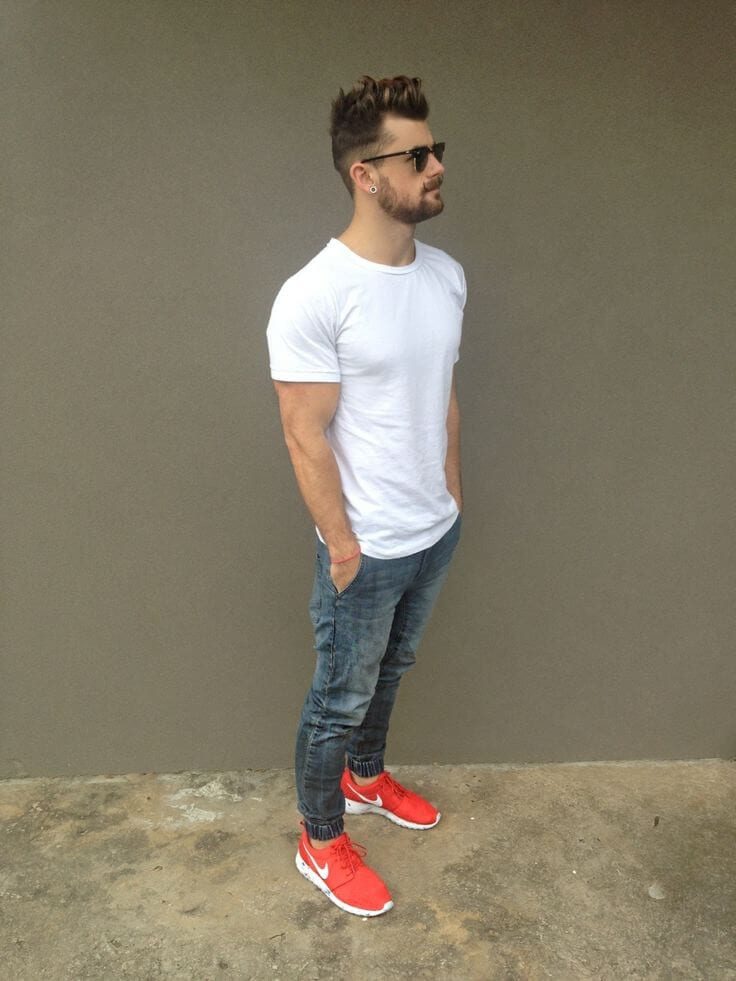 ↓17 – Ready For A Sporty Gym Session With Red Shoes
If you are a gym buff, then you can easily pull off red sports shoes and sneakers with any of your gyming attire. A cool gym shorts and a gym sleeveless t-shirt will look great on you with a pair of red shoes. You can also think you taking a red gym bag or wear a shirt, to make yourself the center of attention at the gym. Just do not over do with red, because too much red can easily become an eyesore.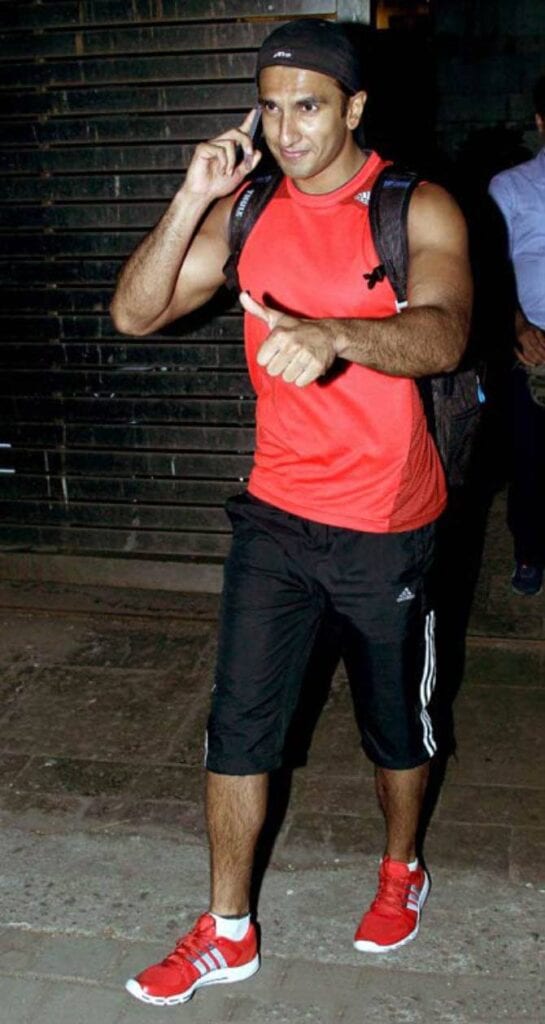 ↓16 – The Swag Guy Look With Red Shoes
When you think about trying out the bad guy look, the only thing that comes to mind is black, metallic, Gothic or leather. One might think that red shoes would never go with the bad guy outlook. That is a wrong perception. In fact red shoes will get great with punk style, bad boy look. Ripped jeans, leather jacket, chains and metallic rings and red shoes to complement it all. A great combination. Pair this look with one of these 21 Most Popular Swag Hairstyles for Men to Try this Season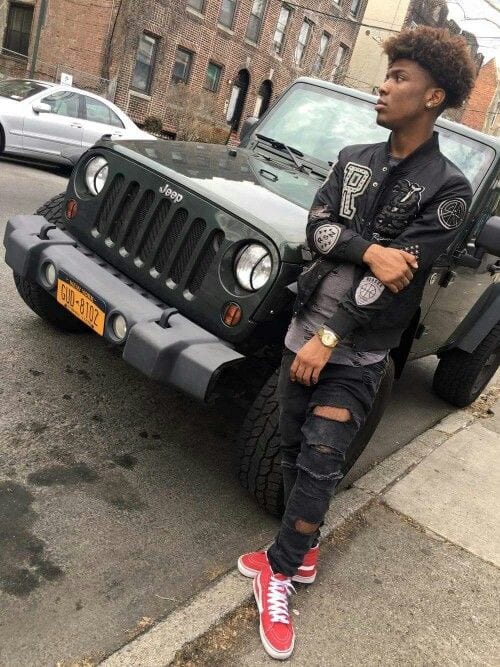 ↓15 – How to Wear red Boots for Formal Events
Ankle boots in red are definitely a fashion statement. In fact if this is not a fashion statement then I do not know what is. Pair up the red boots with a casual or formal outfit and you are fit for going clubbing. partying, or for a boys night out. You can even try a red leather jacket if you are into serious partying mood.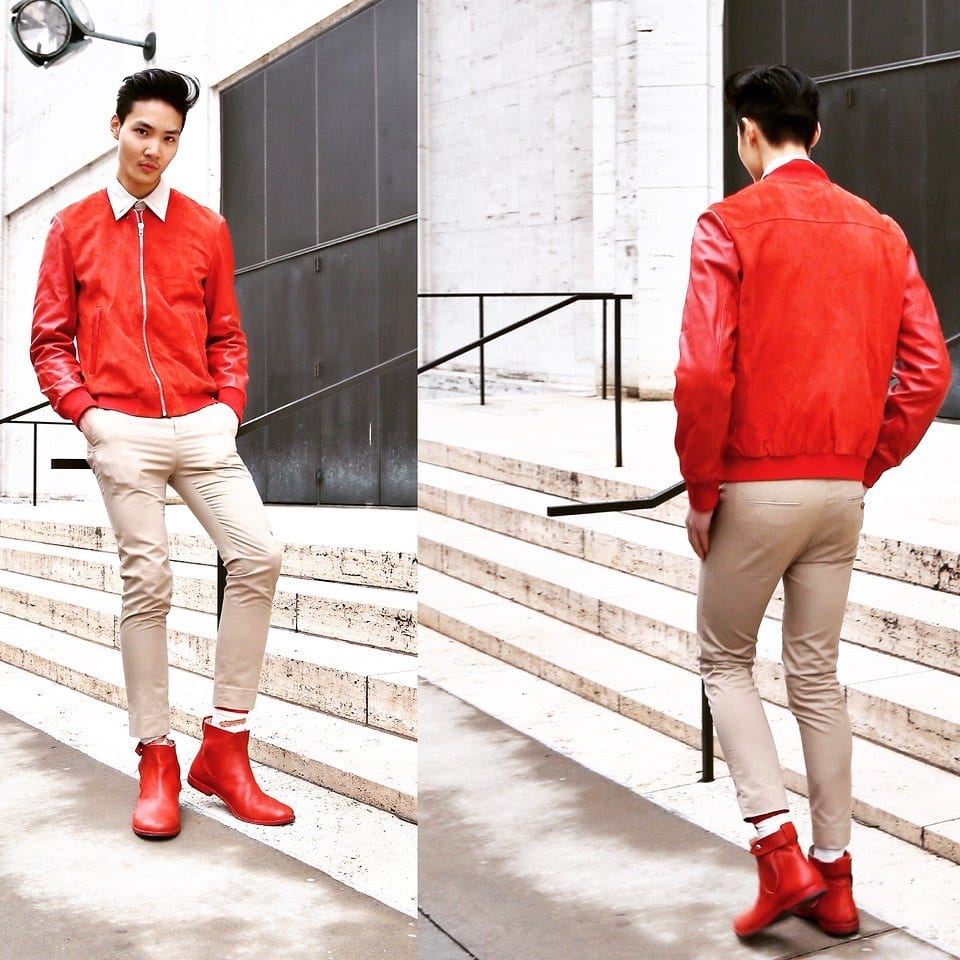 ↓14 – How to Wear Red Shoes for Men Over 60
Recently the super star Harrison Ford, a veteran actor of 74 years, broke the cliche that red shoes are good for young men only. He totally rocked the red shoe outfit and paved way for other men to enjoy the luxury of wearing red shoes at any age. You should also check out these 17 Smart Outfits for Men Over 50- Fashion Ideas and Trends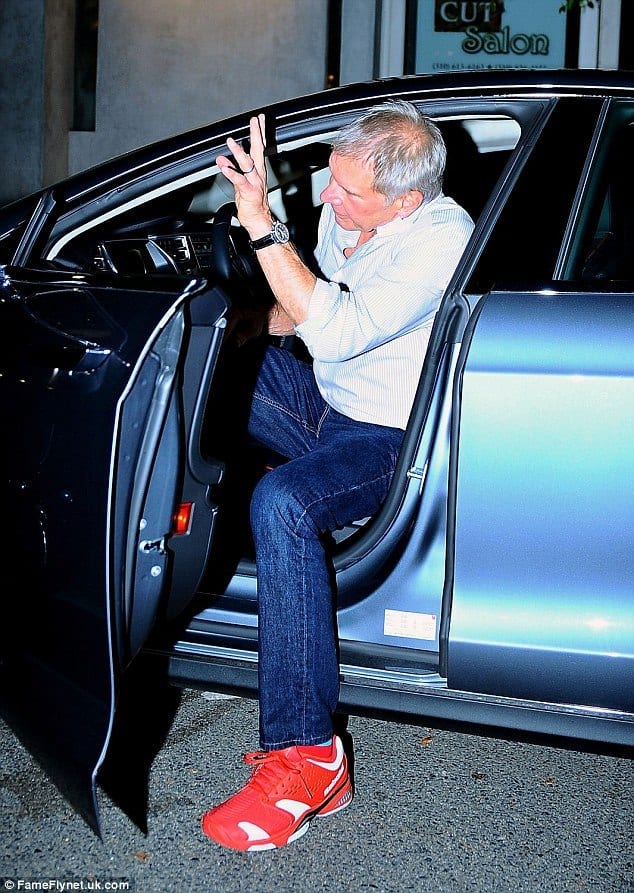 No matter what your age is, the right pair of red shoes with the right outfit, will make you look like a rock-star.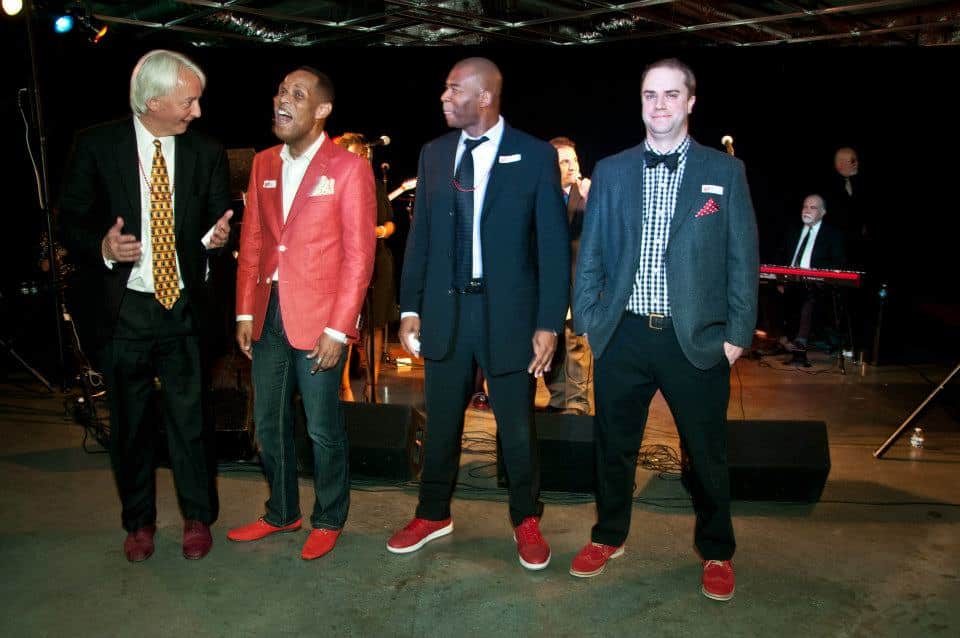 ↓13 – What to Wear with Red Shoes for Work
The great way to enhance the red shoes and make them your stand out fashion statement is to wear them with a pair of white pants or white denims. You can also try the all white look with red shoes but that is playing too safe. Try them with bright tops, white pant and then add red shoes as cherry on top.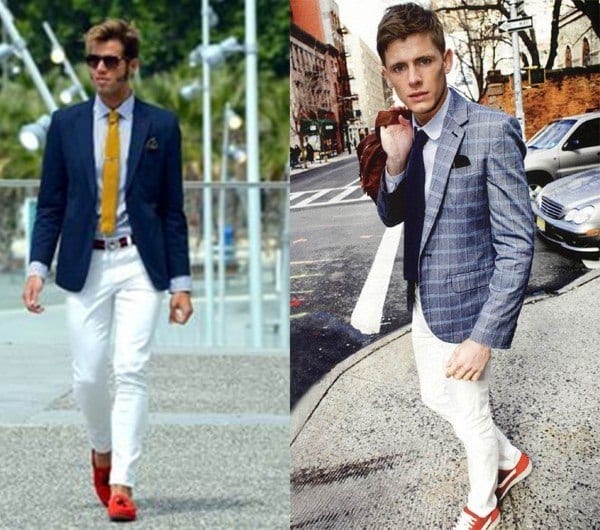 via
↓12 – Glam Up Beach Outfit With Red Flip Flops
So red is the new in color and not just in shoes, you can glam up your beach outfit with cool and flaming red flip flops. You can wear colorful t-shirts with monochrome shorts and pair with red flip flops. RECOMMENDED: What Men Should Wear at Beach? 20 Amazing Beach Outfits Men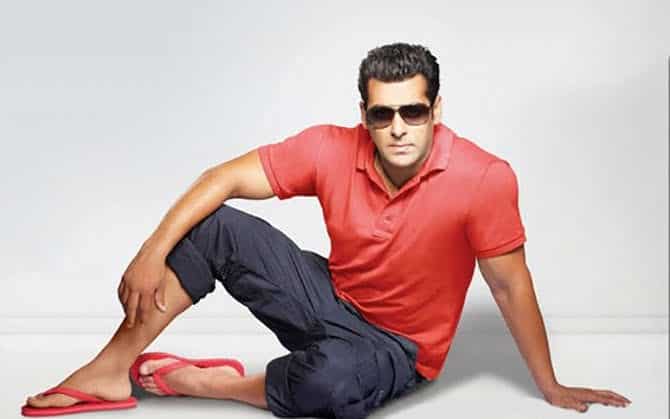 ↓11 – Celebrities Wearing All Red Sneakers
NBA players are known for their athletic skills as well as great sense of style such that many of the basketball players are fashion icons also. Red shoes are their favorite and often you can see them wearing red shoes everywhere. Not only red sneaker but they are wearing red shoes for formal occasions also.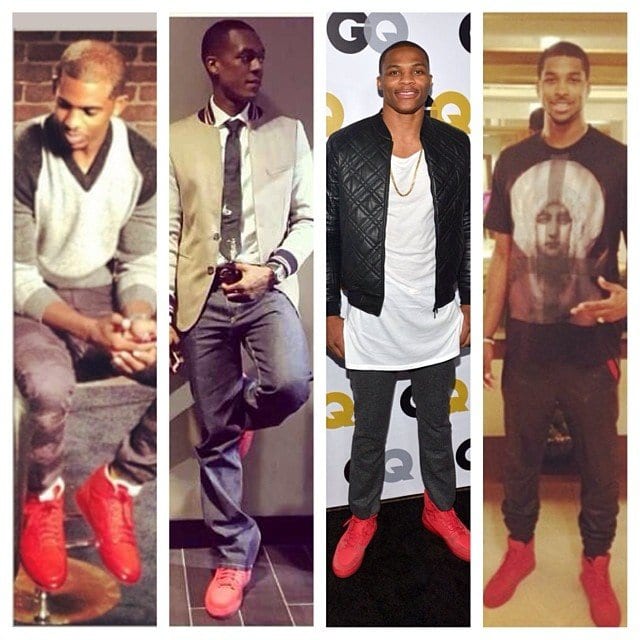 ↓10 – Red Accessories With Red Shoes
Red accessories go well with red shoes. Again emphasizing not to overdo with red. Also we you are wearing red shoes with red accessories, everything else in your outfit must be in monochrome. Here we have red jacket, red belt and red shoes with all black and it all blends perfectly. Have a look at these Trendy Mens Clothing Trends and Fashion Accessories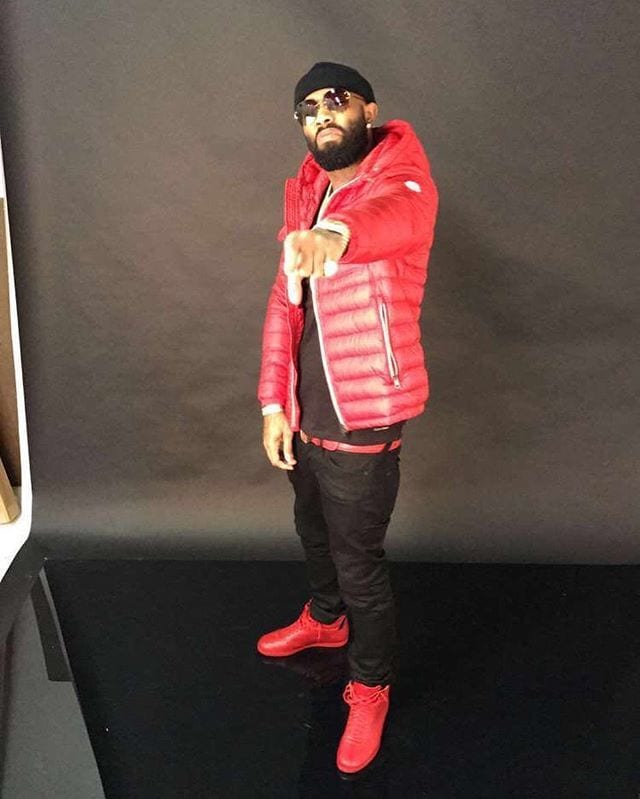 ↓9- Red Sneaker Outfit Idea for Men
The casual outfit with blazer can also go with red shoes. Only here wear the light colored blazers to enhance the effect of shoes.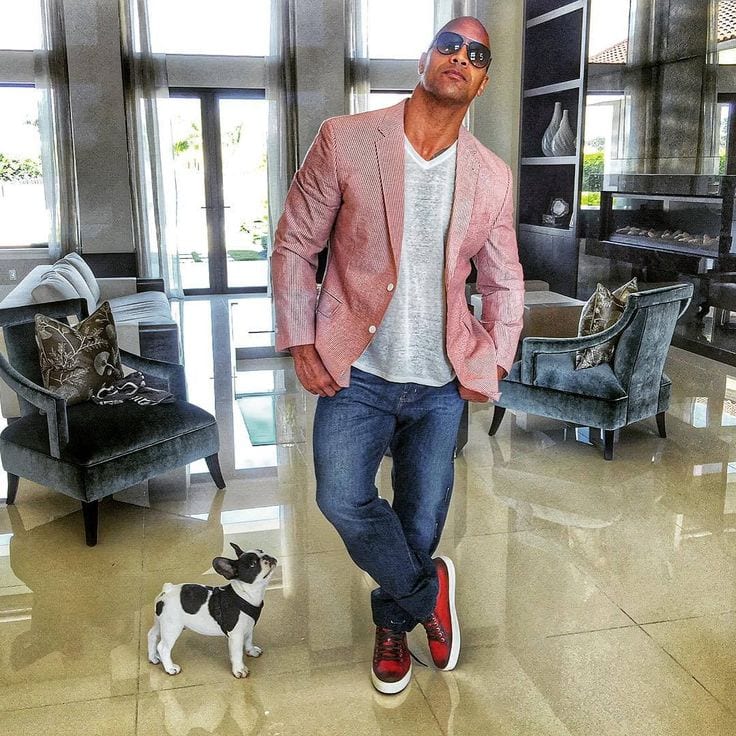 ↓8 – Winter Look With Red Long Boots
Spice up your dull winter wardrobe with High Heel Red Boots. RECOMMENDED: Brown Boots Outfit for Men- 30 Ideas What to Wear with Brown Boots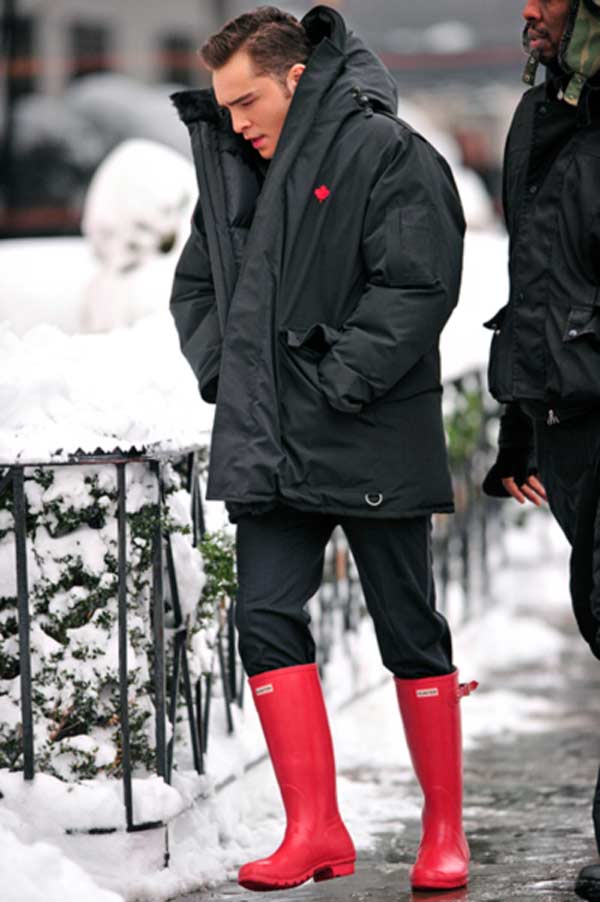 ↓7 – Red Shoes With Heels
Okay you might cringe but celebs seem do like it. Men are wearing formal red shoes with a bit of heels. Check out these dapper dudes wearing red heels and giving us some serious goals. They kind of make us wonder why men don't wear heels more often!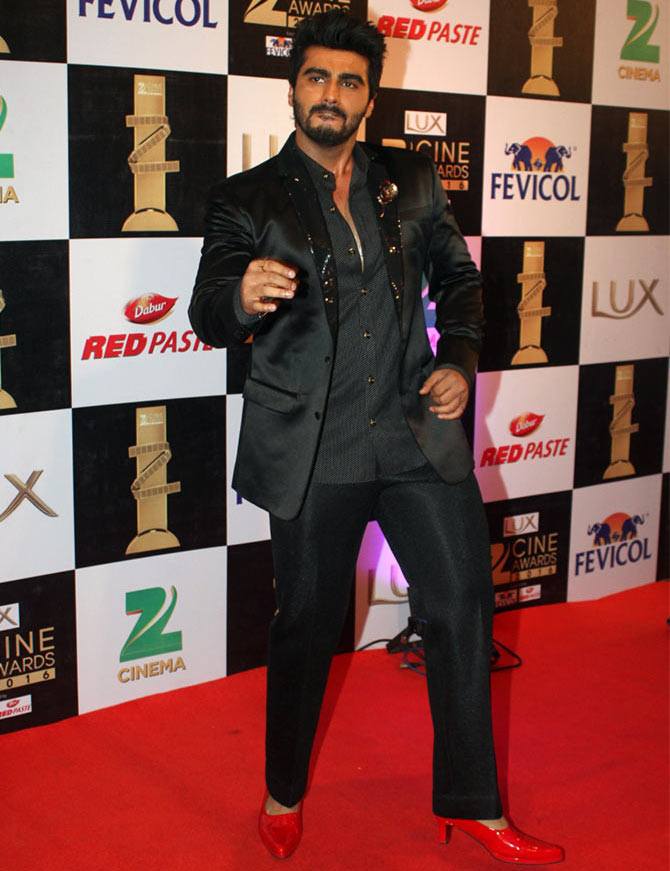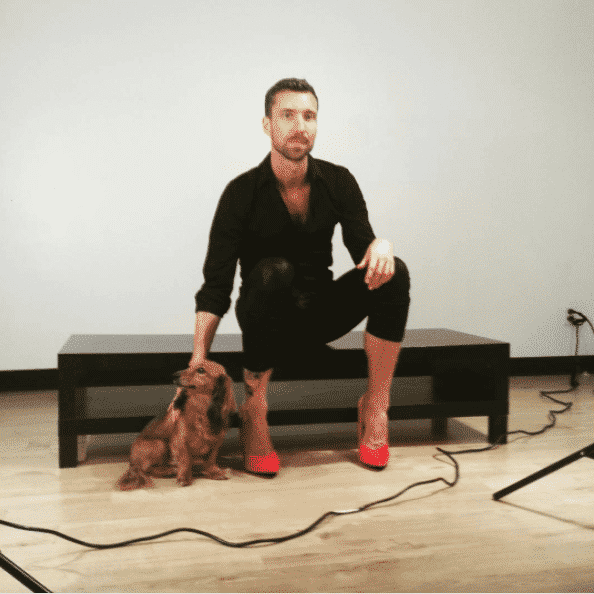 And last but not the least, we have Victor Blanco, the famous celebrity stylist and fashion expert from Madrid, Spain, who simply loves wearing heels. Check out these crazily hot looks of him: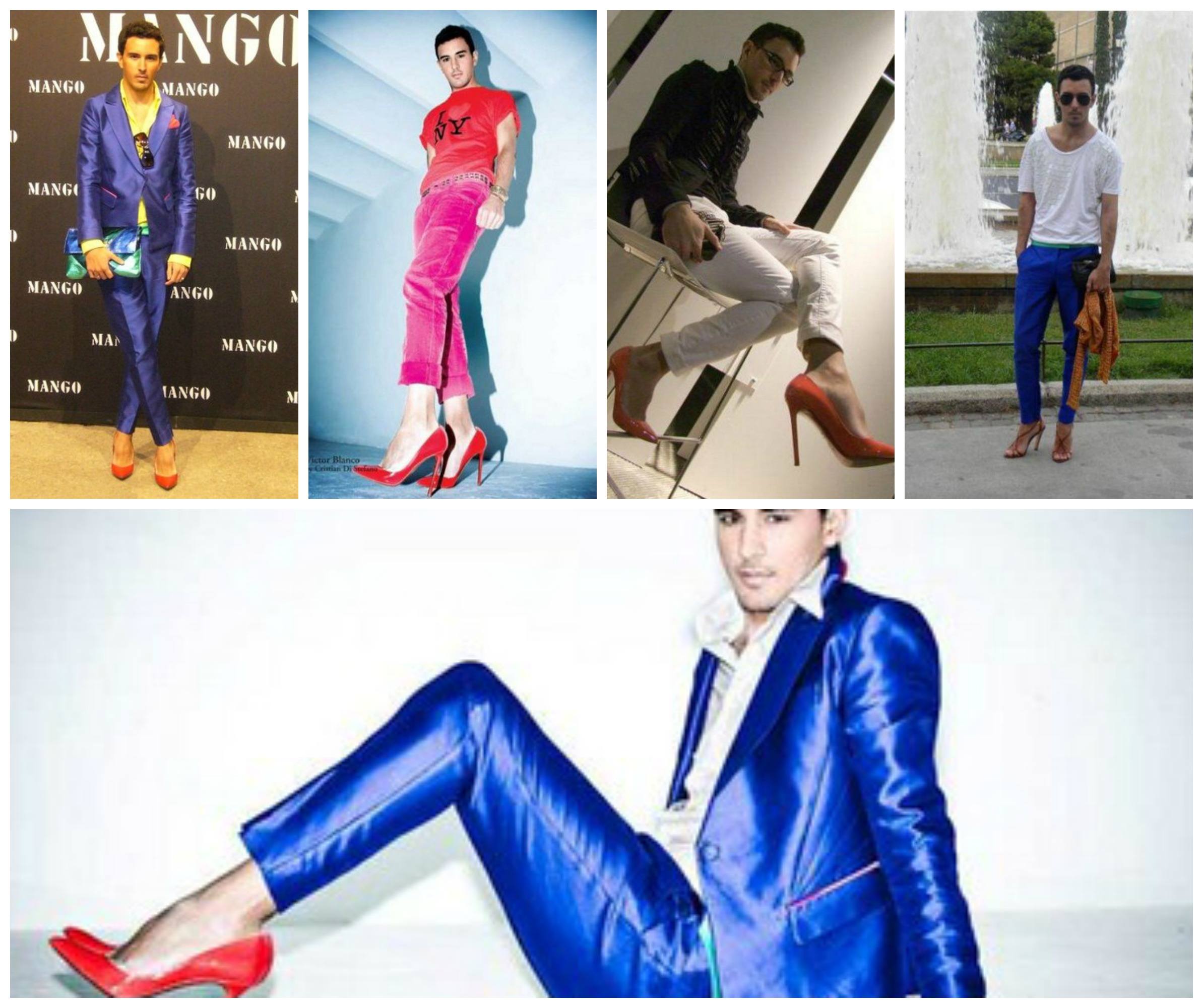 ↓6 – To The Office In Red Shoes
Here is a good way you can pair up your favorite red shoes with formal office outfit. Here no one can accuse you of taking your work casually. It is a no-nonsense, ready for work outfit. Here are Men Summer Office wear-18 Best Workwear Outfits for Warm Months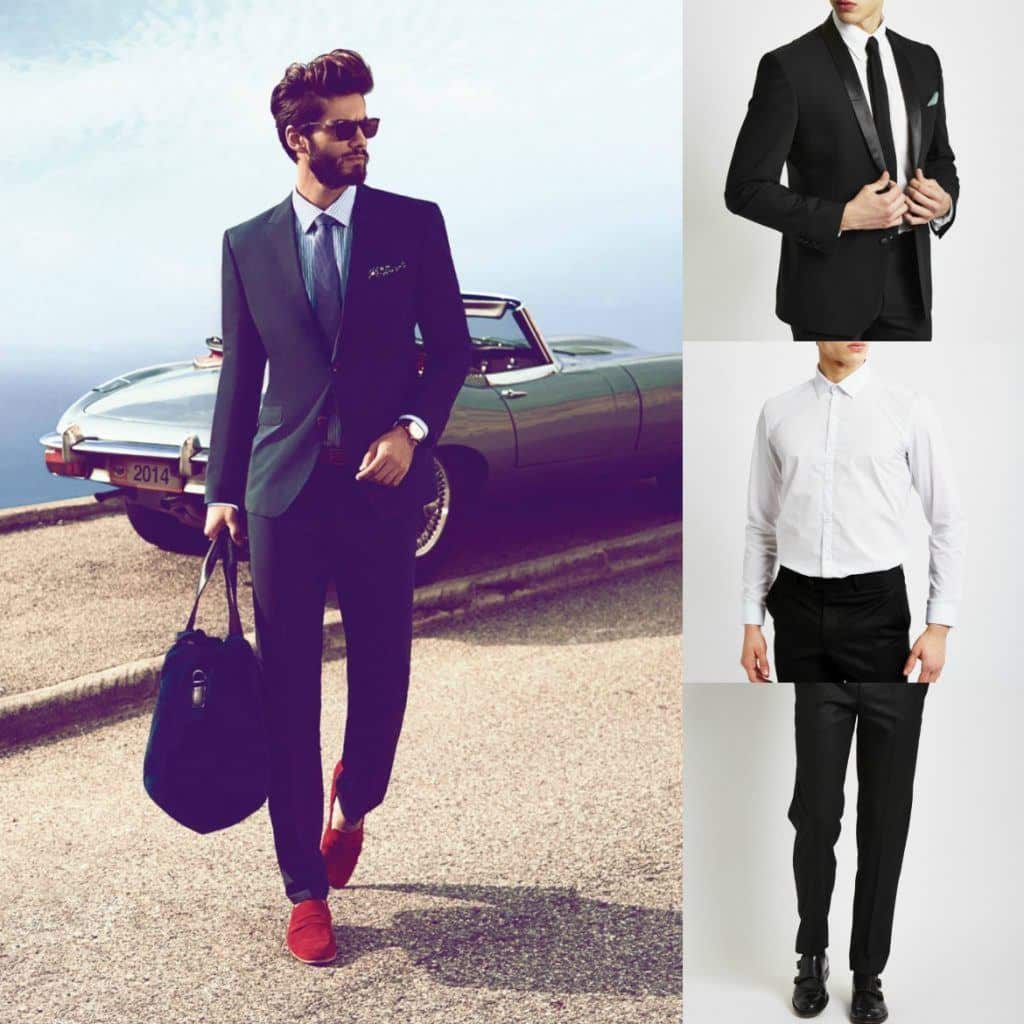 ↓5 – Red Loafer To Go With The Casual Look
There are red sneaker and red shoes, however the red canvas or red loafers are the best and most comfortable of all the shoes. If you have a pair of loafers, then don't miss out these awesome Men Outfits With Loafers- 30 Ideas How To Wear Loafers Shoes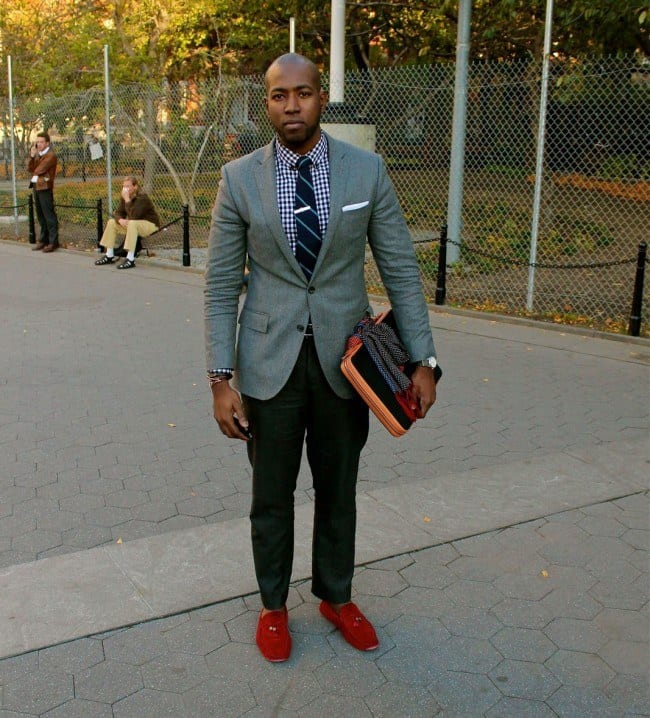 ↓4 – The Rough Look With Red Shoes
Here is red shoes look that blends perfectly. Here the dressing is pretty rough with a vest and crumpled khakis but the red shoes is making it all give and overall classy look.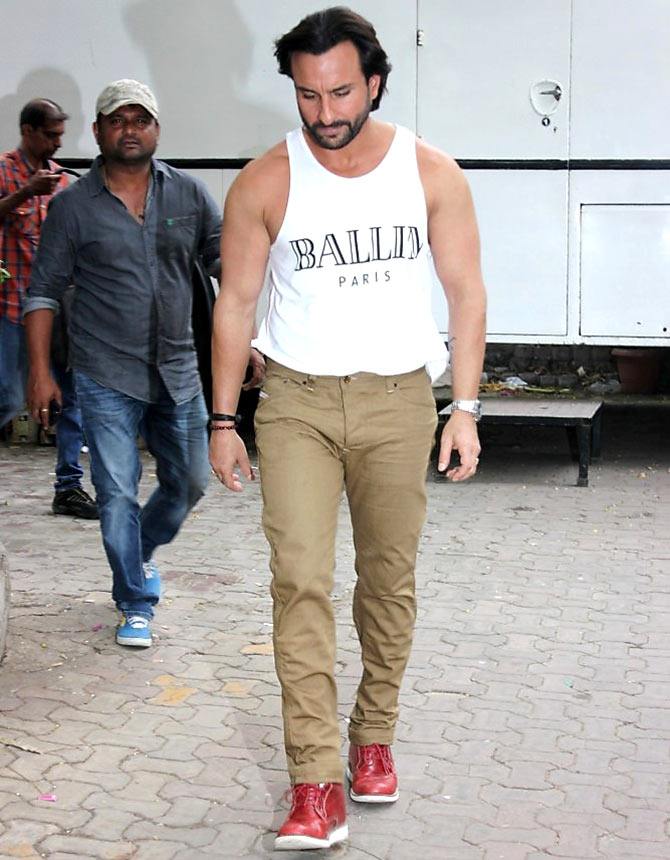 ↓3 – All Black With Red Shoes
This safe combination is one that is the most popular with everyone these days. If you want to have the most hip look with red shoes, try out this combination. RECOMMENDED: All Black Outfits Men-15 All Black Dressing Ideas for Guys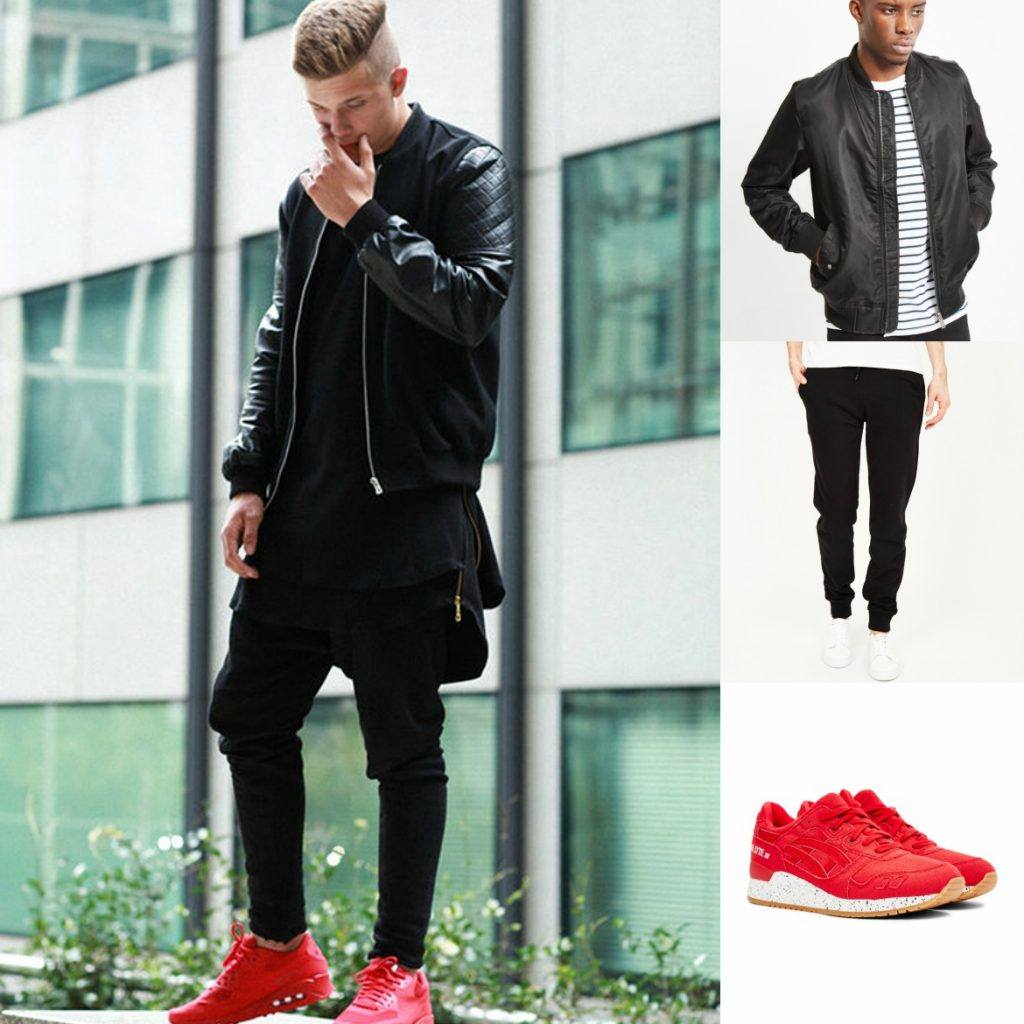 ↓2 – Wearing A Formal Top Hat With Red Shoes
So the top and bottom both complement each other, this is a good combination.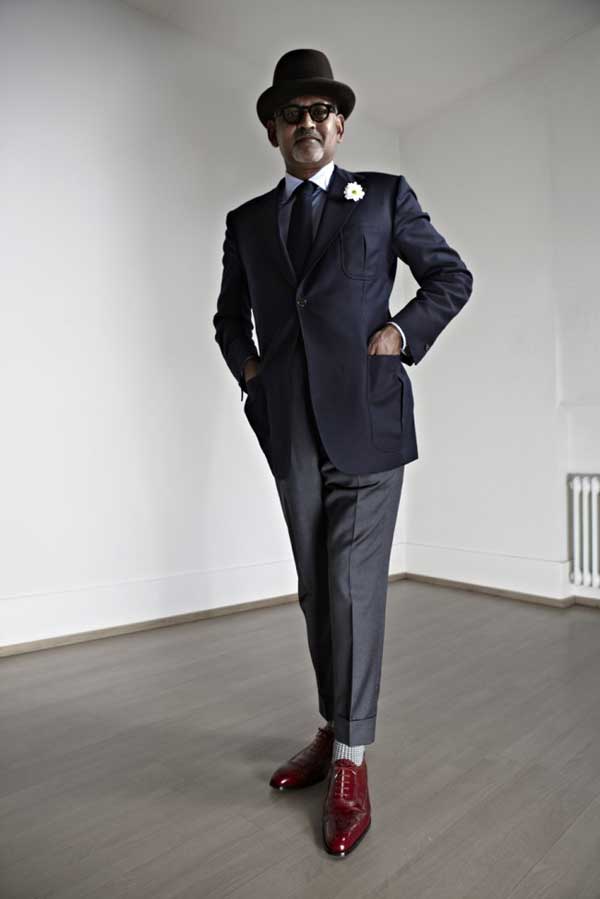 ↓1 – Leather Pants With Red Shoes