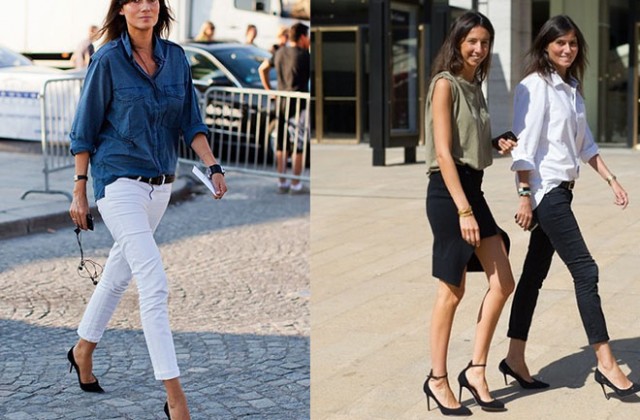 How to wear heels
When it comes to heels many thinks that:
– for the evening the higher is the better
– for the day 5 inches is way to much
Both are untrue.
When it comes to heels, the first things you should focuss on are the arch and the width of the heel.
The arch:
A 5 inch heel including a 3 inch platform on front is easier to walk with than a 5 inch heel without a platform.
Proof that french women know about this, is that you see many women wearing heels during the day even though they are walking a lot.
The heel:
The bigger the heel, the more stable the shoe.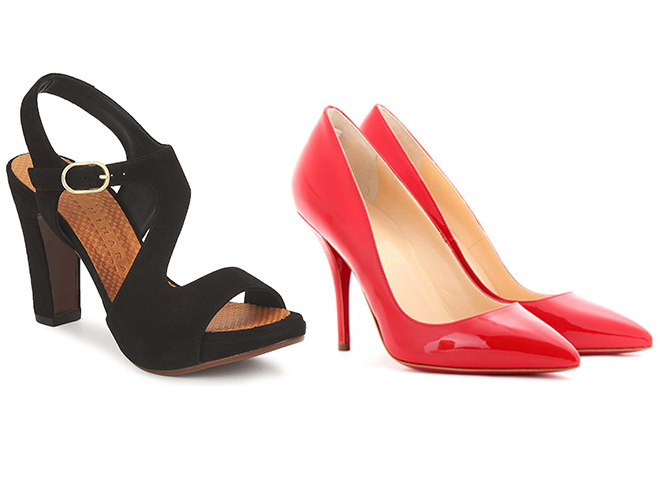 On the left a very stable and comfortable Chie Mihara sandal with wide heel and a platform, on the right a sexy but less easy to walk Louboutin pump with a thin heel and no platform.
Kitten heels
The kitten heel is perfect for the day. Its height does not exceed 2 inches.
It looks chic with 3/4 pants to reveal the ankle.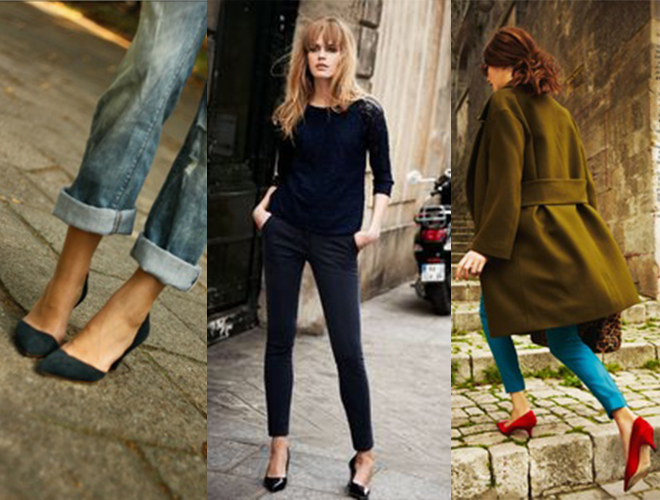 Attention! Avoid wearing it with large pants which make the leg appear shorter and thicker.
Pencil or bow skirt are also a nice match for a feminine and dancer like allure
Just like Audrey Hepburn!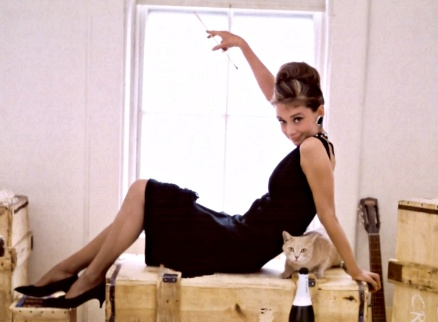 Audrey Hepburn in Breakfast at Tiffany's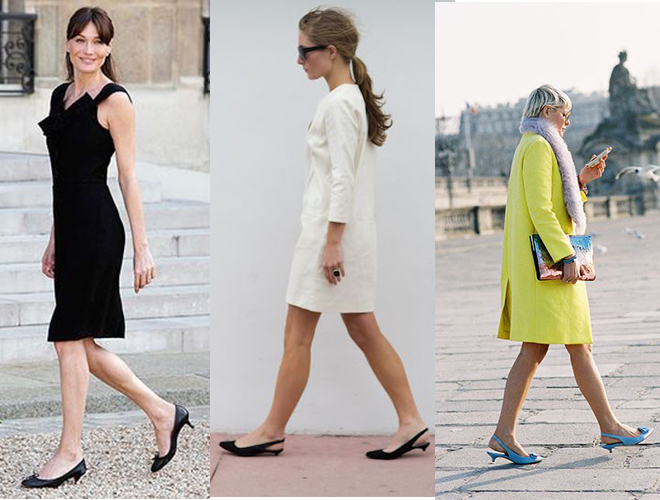 Collage: Carla Bruni, a very elegant lady found on Emerson Fry's website, stylist Elisa Nalin by Vanessa Jackman
When choosing your kitten heel, make sure:
– it is not heavy looking (if open-toed choose it slightly pointy)
– its heel is not is going too much inside the shoe (but the heel going outside is a big don't)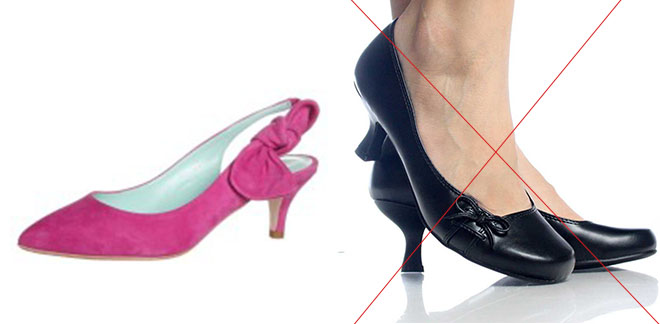 Mellow Yellow suede kitten heel from SS13
2. Boots heels (wide heels)
Boots often have wide heels that will make you appear effortlessly leaner and taller.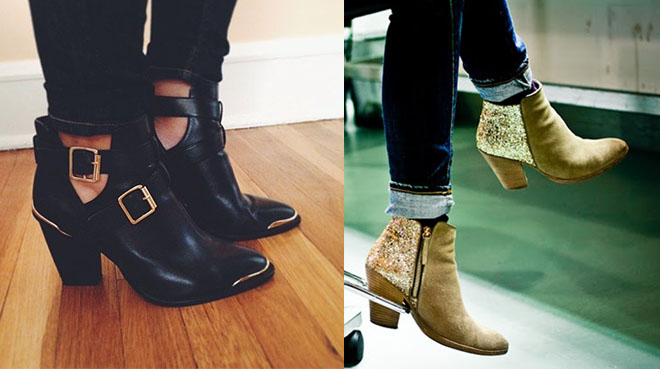 They are the perfect match for a mini skirt or skinny jeans, no matter what size your are.
However, you should not wear them with under knee skirts or bootcut pants because that would make your legs appear thicker.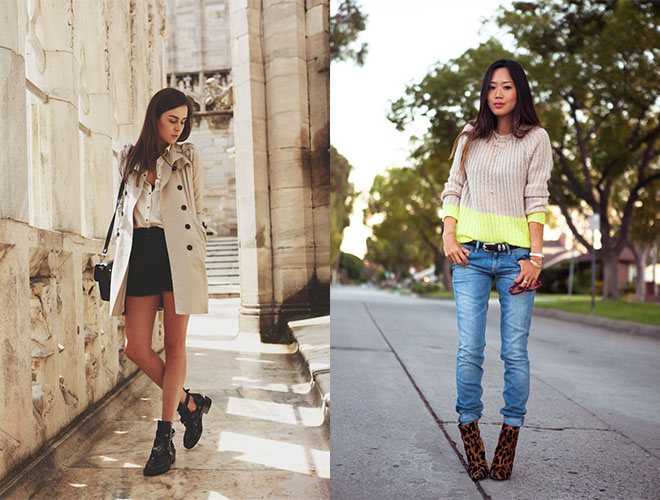 Collage: Styles Scrapbook, Song of style
The shape of the shoe point should never be square. That looks very old.
3. Wedges
Wedges include a high front platform and are therefore easy to walk with if not sky-high.
Most of them are sandals because as boots they can quickly appear massive.
As you may not know, mini wedges exist and they might be the more comfortable shoe ever created while they also make your leg appear slightly longer and give you an elegant allure.
They can be worn with pretty much everything except bootcut pants which do not match that ladylike look.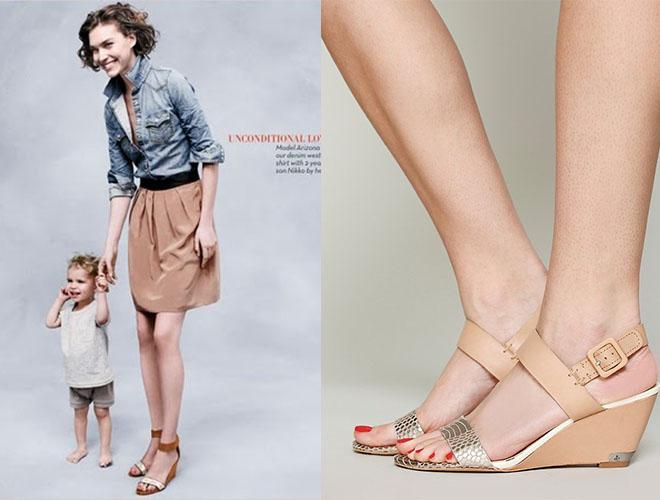 Collage: Arizona Muse for J.Crew catalogue may 2011, Sam Edelman shoes
Higher sandal wedges are especially pretty on bare legs. Fashion experts can match it with tights or even socks when it's colder.
In summer,wearing a thick wedge makes your ankle and legs appear thinner in contrast.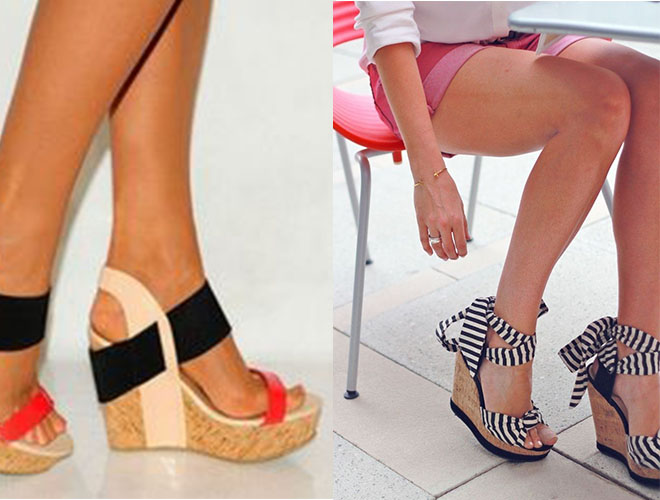 Marant wedges boots. Not easy to master, but she nailed it.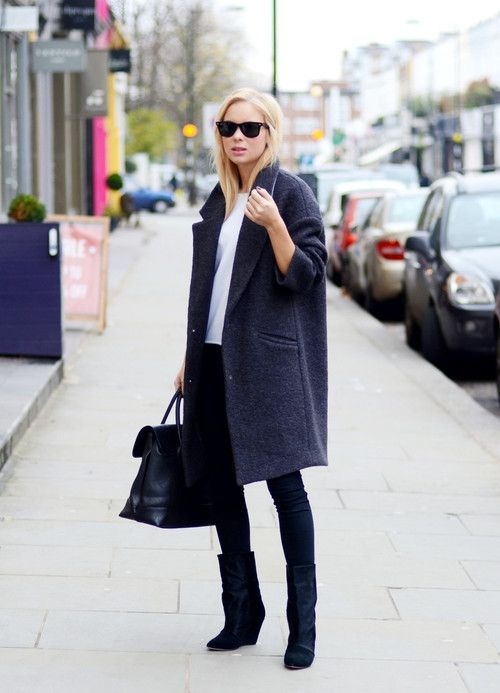 Want personalized style advices? Reach me for distance styling or personal shopping!
4. High heels
By high heels, I mean those that are between 3 and 5 inches high with rather wide heels.
They give you gorgeous long legs and are comfy to walk with on a daily basis.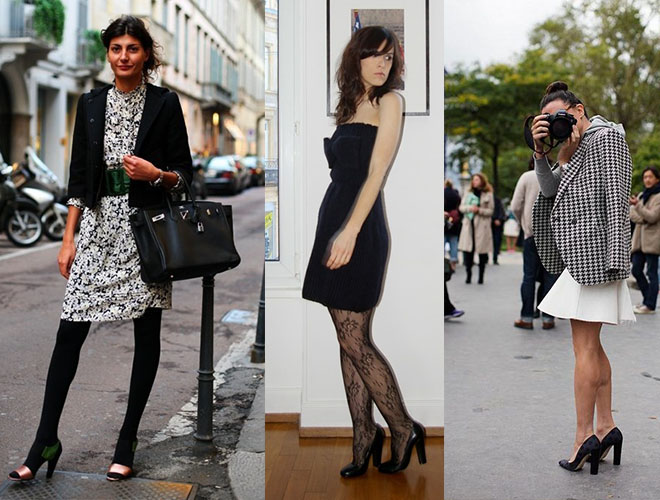 Collage: Giovanna Battaglia, Punky B and Garance Doré by Scott Schuman
Although all those women wear dresses, you can match those kind of heels with absolutely everything.
Maybe just avoid bodycon dresses or mini shorts that could look tacky.
Boots can also have very high heels! Like those Hermès.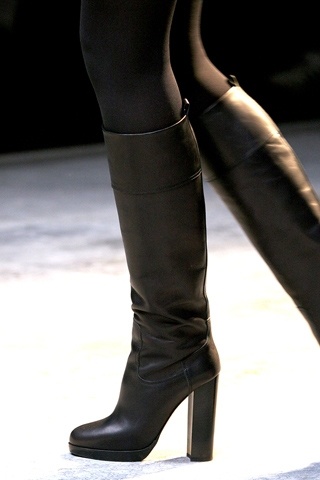 If you want to be sure to be comfortable, there should be a platform in front just like on the above picture.
5. Stiletto heels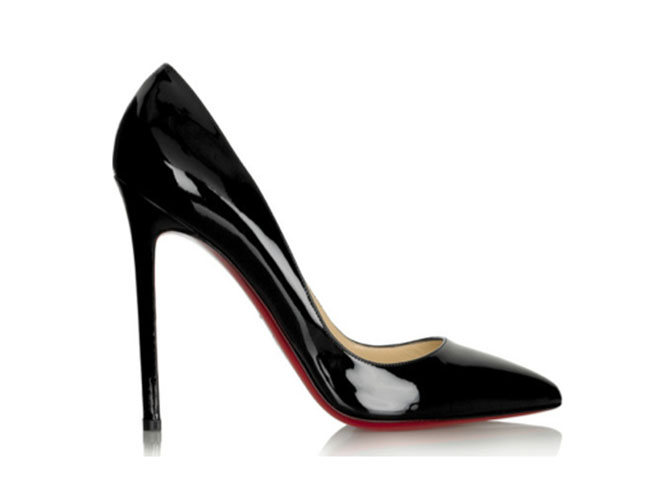 Stilettos are shoes with very thin heels, in french we also call them "talons aiguilles" which litterally translates as "needle heels"
They are very sexy and made the success of men shoe designers like Christian Louboutin (black stiletto above) or Manolo Blahnik.
They start at 3 inches and can reach 6 inches.
I think the best height is 4 or 5 inches because it does not require a platform.
To me, and, as far as I can see in the street, for most Parisiennes, the stiletto heel does not involve a heavy platform on the front.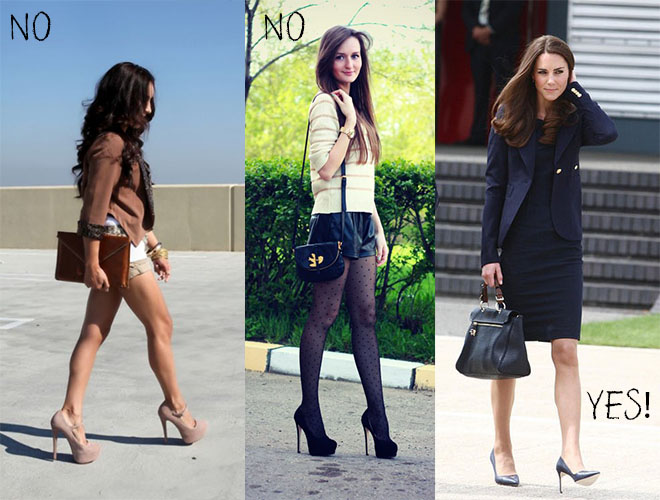 Kate Middleton on the right
See the difference? Isn't it more elegant without platform?
By the way, stiletto is sexy enough by itself. Pair it with rather long skirts or ankle revealing pants.
Shorts or miniskirts are way too sexy and the result is tacky.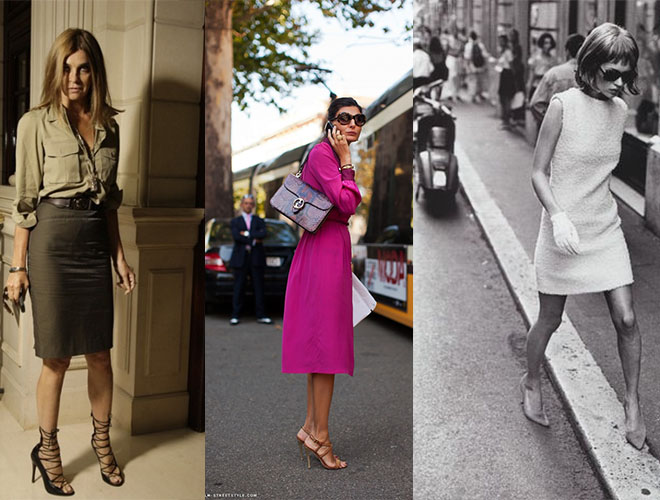 Carine Roitfeld, Giovanna Battaglia by Stockholm streetstyle, Kate Moss
And to match it with pants the role model is french Vogue director Emmanuelle Alt and her crew!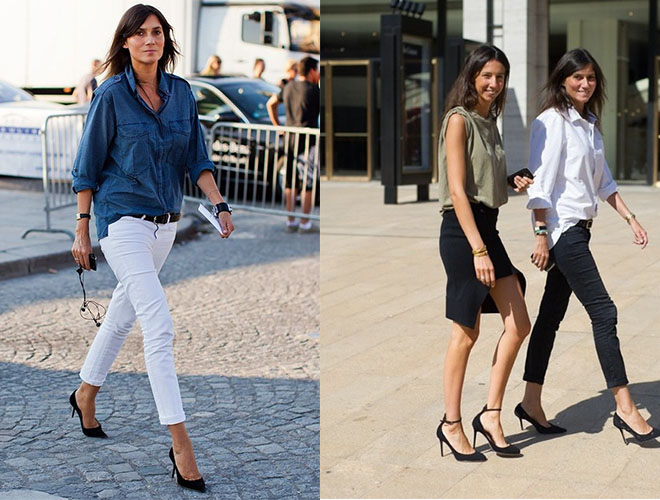 Emmanuelle Alt, Géraldine Saglio and Emmanuelle Alt