Outfits with Cowboy Boots -19 Ways to Wear Cowboy Shoes
How to Wear Cowboy Boots: There's a thought that most of the country people wear cowboy boots, but the grace, impression, and style associated with these shoes is unparalleled. Also, they are not only for cowboys, anyone can wear them to their work, college, or in routine life.
If you can pull off this boot fashion then it becomes your style statement, note that without looking country. From fall to winter and for some parties as well, you can style these boots in multiple ways. Options are unlimited so does the stylish way. Find the tips and benefits of wearing cowboy shoes in a stylish and chic way in our blog.
How to Style Your Cowboy Boots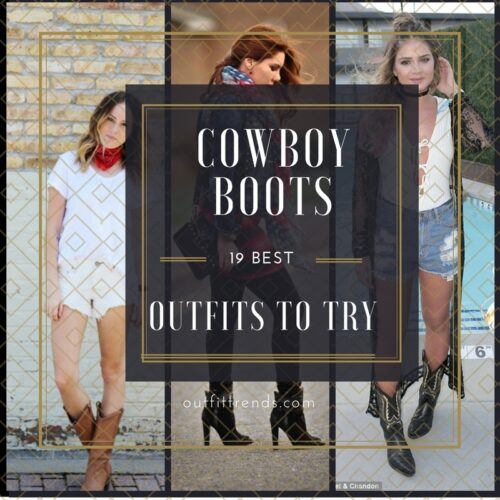 RECOMMENDED: Cowgirl Outfits – 25 Ideas on How to Dress Like Cowgirl
Fashion is constantly evolving and thus using all your coolest wearable items in use is great. Just give a look that how can you pull off cowboy shoe trend in a chic way and look stunning like always.
The tip to wear boots with jeans is that do not tuck your jeans in them. As this looks, you are really working on a farm. Prefer wearing boot cut jeans, still, the front of boots will be visible.
Also consider the shape, size and fitting of the boots. This might look flattering, but loose boots are difficult to wear in routine.
These shoes have a unique styling and designs. To get best out of them, use the right material shoes according to the weather.
In casual outfits, wear skinny jeans with your favorite top, keep the colors and patterns easy to match with your outfit.
To get your own style statement with these boots, go for short dresses and some fancy jewelry. Get the flattering look of white and plaids, as they are easy to carry and look best on all body types.
Here are few examples on how to pull off this fashion.
#19- Cowboy Boots with a Skirt for Parties
Cowboy shoes can be little tricky when it comes to style them. Without failing in the style, you can try these boots with a mini skirt, lace skirt and add a statement handcuff is a cherry on the top. I believe they would look super hot with some Button Front Skirt Outfits.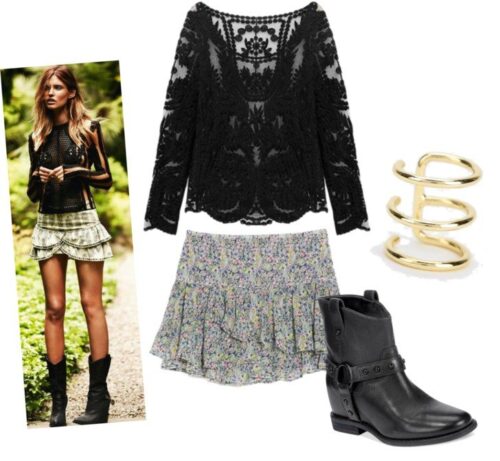 #18- The Bold Country Woman Style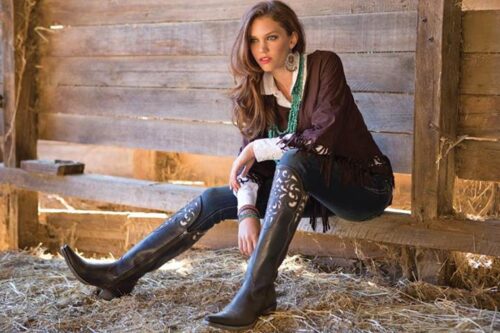 Source
#17- Cowboy Boots with a Dress
Baggy dresses are very bold, and this is how you can claim your own fashion statement. Adding a belt to shape up your waist is a good idea when planning to wear these shoes. A hat and nude makeup with bold red lipstick look amazing. You can carry this look for office as well, but subtract the hat in that case.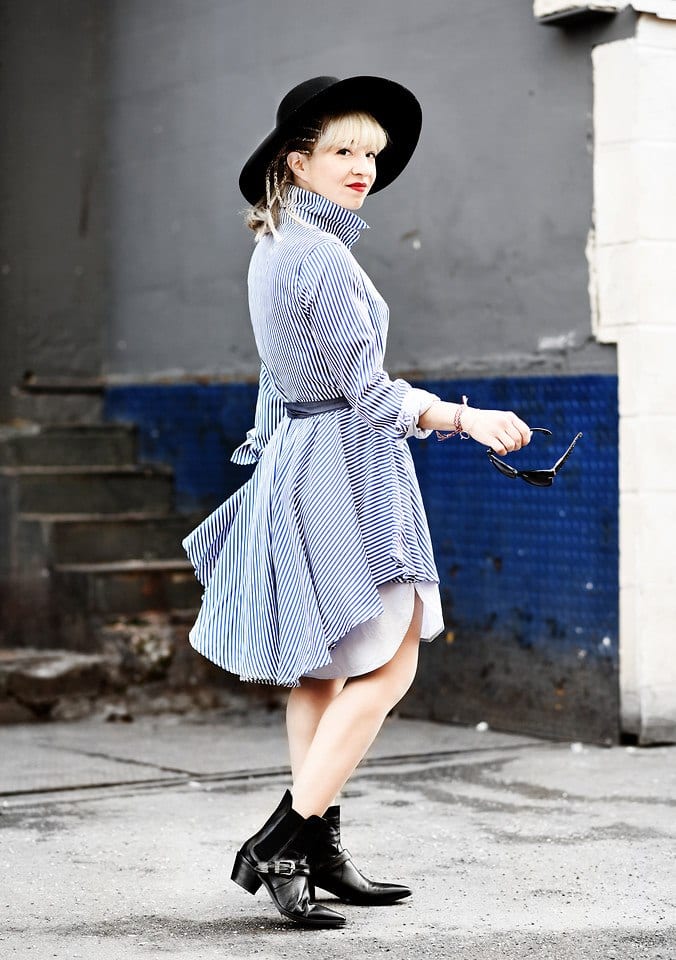 #17- Boho Chic Style
Chic white dresses look fabulous with these boots. Be aware of the styles and materials of these boots, as if you are going to wear them in summer or fall, then it would be better to wear shoes with the less warm material. And if you like this idea then you must check out these Boho Chic Outfit Ideas.
#16- Cowboy Boots for Women Above 40
Women who have crossed 40, are sometimes bit reluctant to try stylish and daring accessories. These traditional country style boots are one of them. If you are in doubt that it won't work, then just put on a white dress with these boots. White dress compliments these western boots (no matter what color or style they are) and give you the style and confidence required.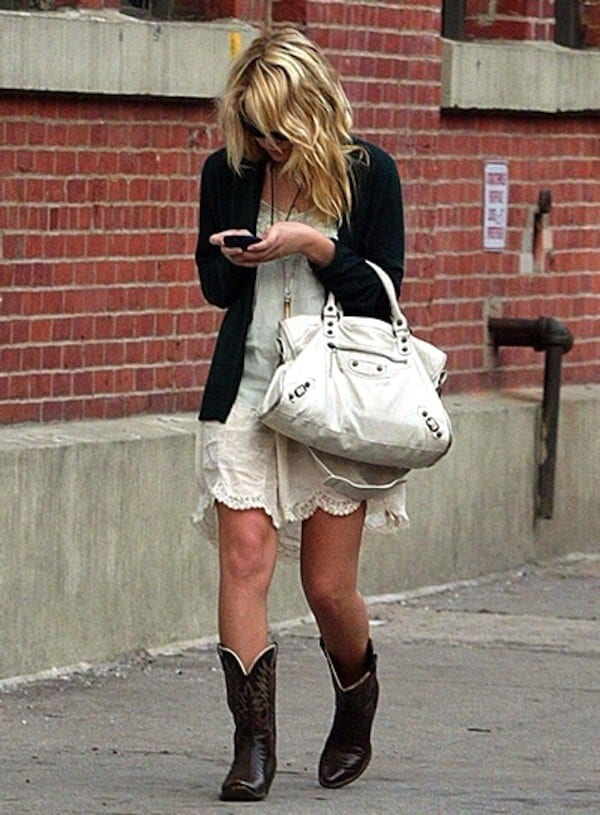 Source
#15- Cute Fall Outfit
Fancy patterns are indeed a daring thing to wear. Rarely we have seen plain cowboy shoes. most of them have crazy designs, colors, and styles. You can pair these boots with a fancy pattern mid-length dress. Better you choose classic boots as they look fabulous and goes well with most of the dresses.
#14- Wear Cowboy Boots to a Pool Party
#13- Sleek Winter Look
Leggings are one of the options when you are planning to wear these boots. They give a sleek look to your attire and make the whole outfit look very trendy. Adding denim jacket, scarf, and some statement jewelry gives a very fashionable touch as well.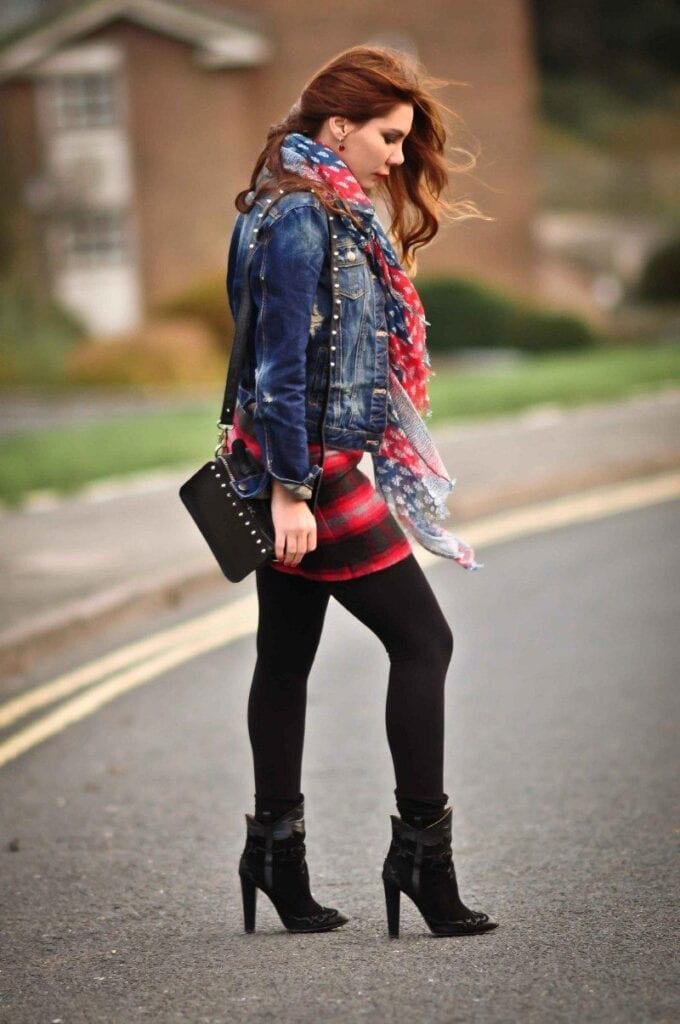 #12- Street Style
Plaids are an easy option when it comes to style your outfit. These are workable in every situation. From fall to winter, just add some layers, put on leather pants and some funky fringed cowboy ankle shoes to rock your fashionable and trendy casual look of the day.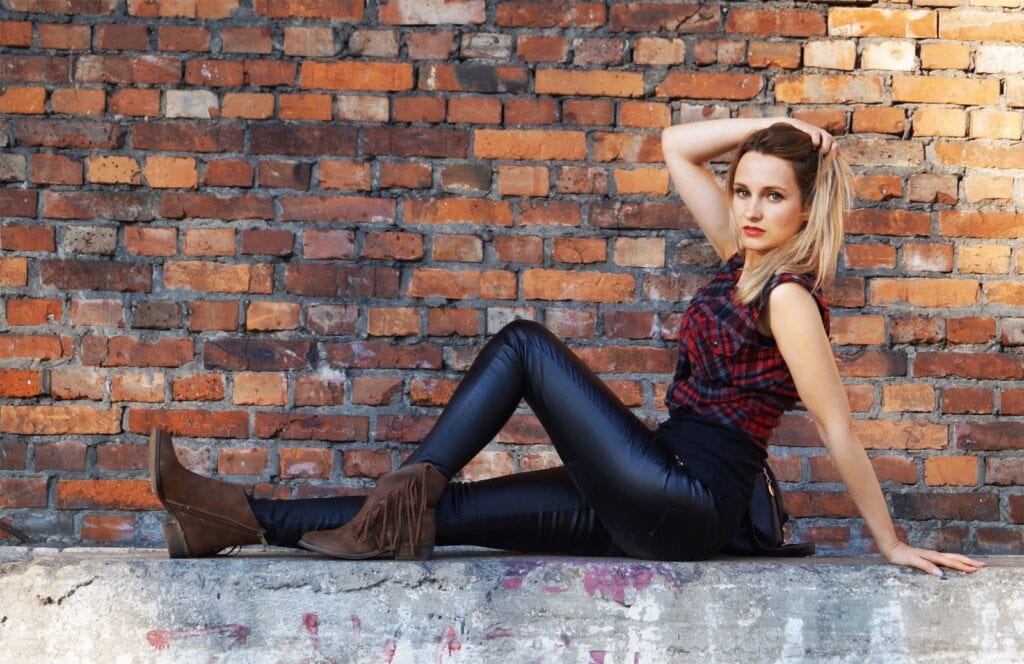 #11- Dinner Date Look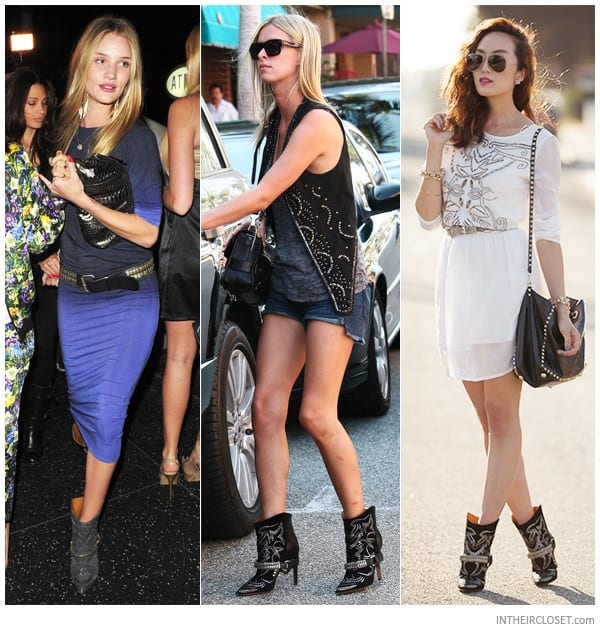 Source
Cowboy boots are a very dominant accessory. They can grab all the attention and are a very prominent thing in your whole outfit. Choosing the right size, style and color is a must thing. Best and safe option is to pair them with denim, dress, white is preferred and shorts. This is how stylists and celebs prefer.
#10- Simple Style for Curvy Women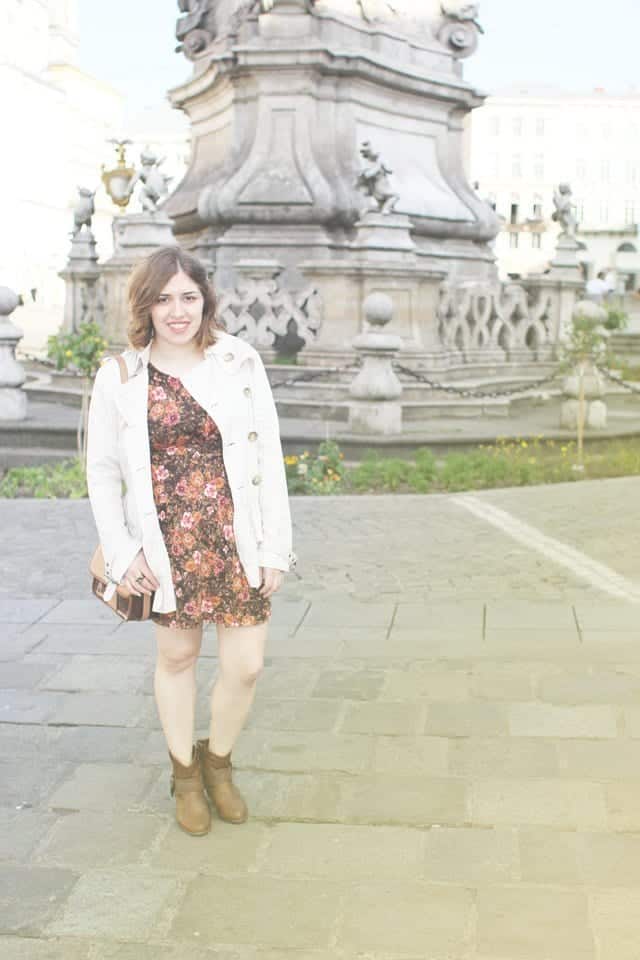 #9- Black and Beautiful Outfit
Black on black is the ideal and safe way of dressing up. Either you pair your dress or routine outfit with western shoes or go for some cowgirl style ankle boot with heels, you make your own style statement.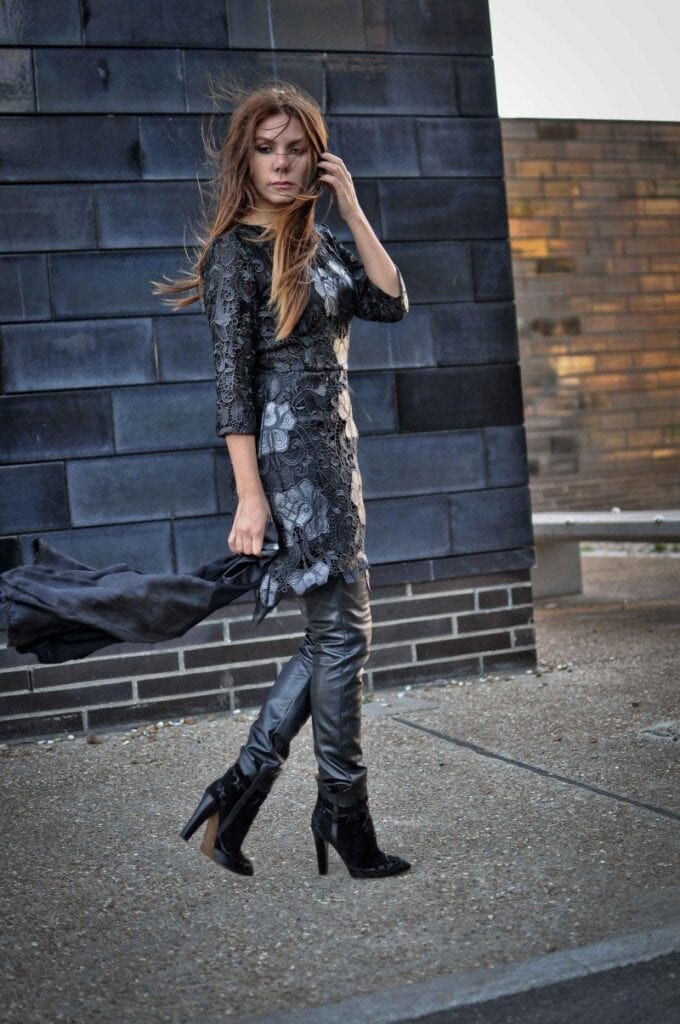 #8- Sexy and Easy Dressing Idea
Having a curvy body is indeed a blessing. Wearing whatever dress you like, not only enhances your personality but also gives you a confidence. This is what cowboys require, an ounce of confidence. Without fear of failing to impress, you can wear a short black dress with traditional western style shoes and to glam up the look, just add some jewelry. Braids are very much in fashion, so try some good hair do with braids.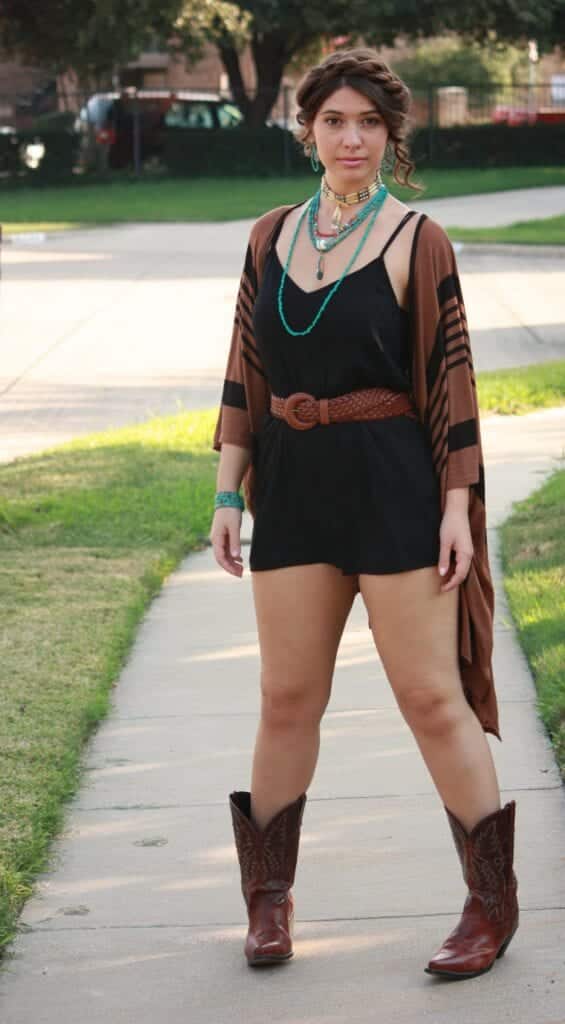 #7- Wearing Cowboy Boots in Summers
Off-shoulder tops are very much in style. A simple bright color dress with Taupe color shoes is an easy to wear style tip. Add some jewelry to grace your whole attire and enjoy the dressing up.
#6- Cowboy Shoes with Cute Shorts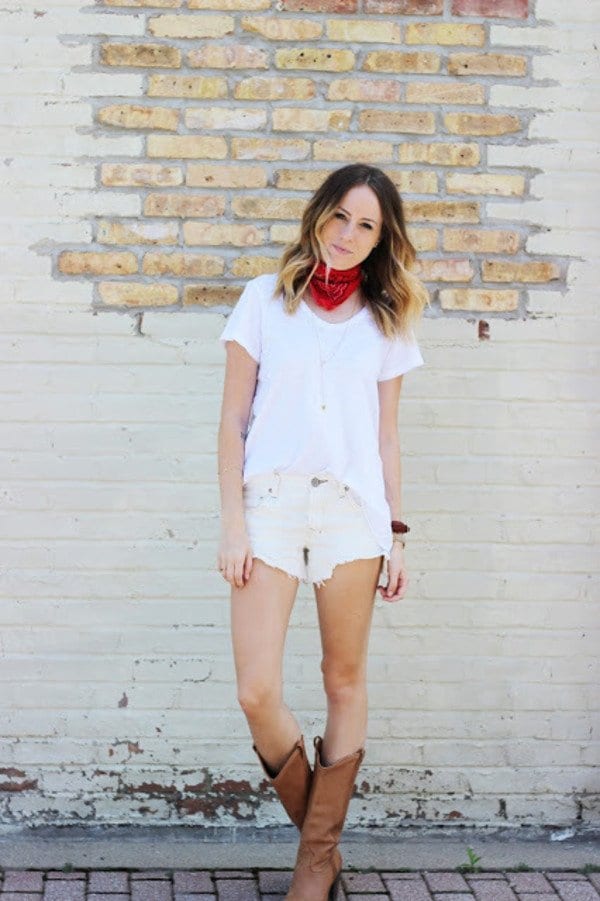 #5- School and College Girls
Embroidered western shoes are love, as they have some girlish touch, their shape, heel and designing are very neat and they add a flair to your outfit. For more such awesome ideas, don't miss these Monday Outfit Ideas For School-18 Dressing Options For Girls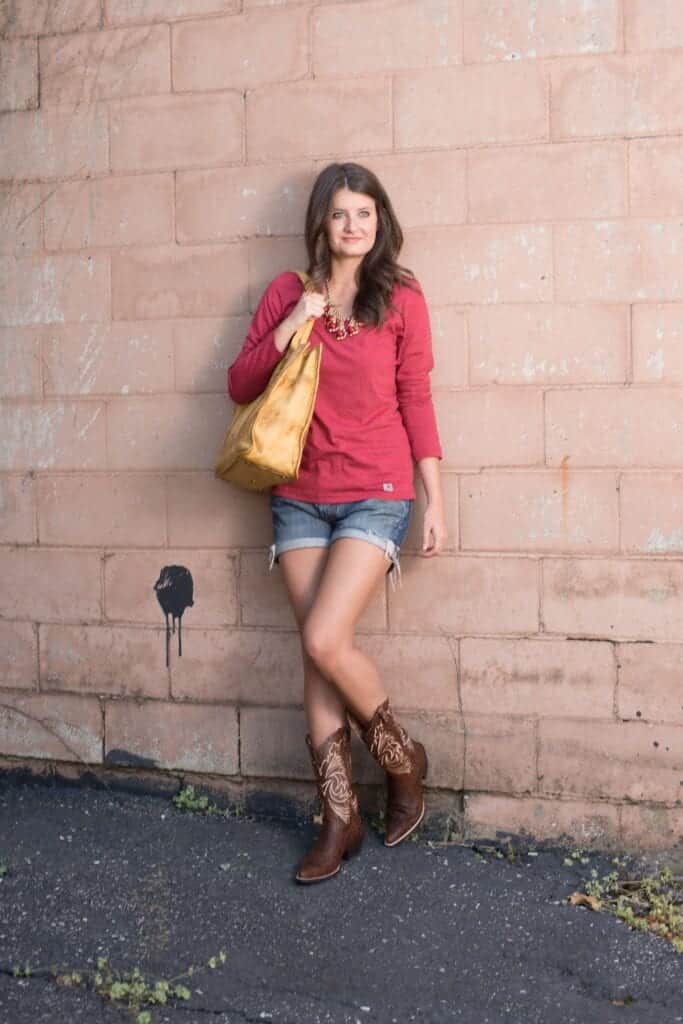 #3- Trendy Fall Outfit for College Girls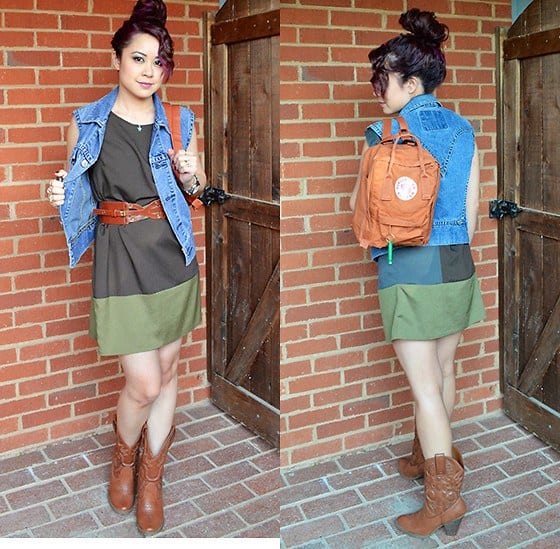 #2- Beige and Nude Tone Dress Ideas
Source
#1- Flower Power for Spring