Stylish Outfits to Wear with Long Boots This Season
Looking for ideas how to wear long boots with different outfits? How you can style same long boots with different dresses for chic look ?You got to read and see these Amazing ideas.Flats or heels, a pair of tall boots is one of the most contemporary footwear. You need to have them in your wardrobe. All you need to know is what to wearlong boots. Outfits complete the entire look.
Tall boots are very trendy and by tall I am referring mostly to knee high length but there are plenty other designs even less than the knee length size. Therefore you need to decide what boot style to wear with which outfit. Below we have listed some of the most classy outfits to wear with Knee High Boots.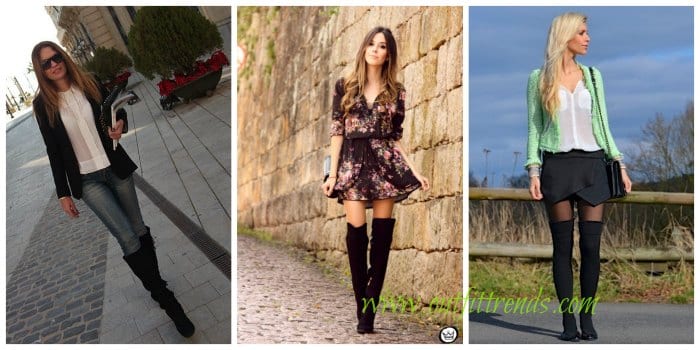 Cute outfits with Long Boots
Long boots with Skirts:
You can wear skirts that are long so that it covers the top of the long boots. It gives a very stylish look. A maxi skirt would be appropriate. You can also wear short skirts with them. It all depends on your choice. Just in case you can't wear long heels then in that case you can go for flat boots. They are also very stylish.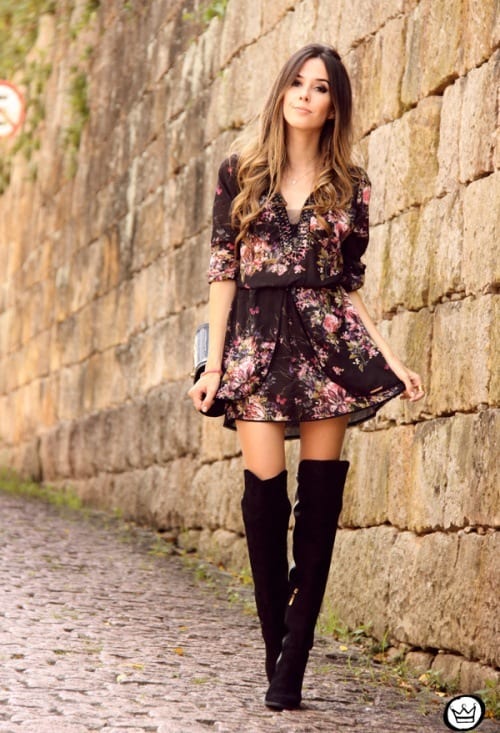 Long boots with Skinny Jeans:
Jeans is a good option for long boots. Denim jeans are great and they go perfectly well with tall boots. Cowboy boots would also look cool with skinny jeans. Wear a peplum top with jeans and long boots.Check here how to wear peplum in winters.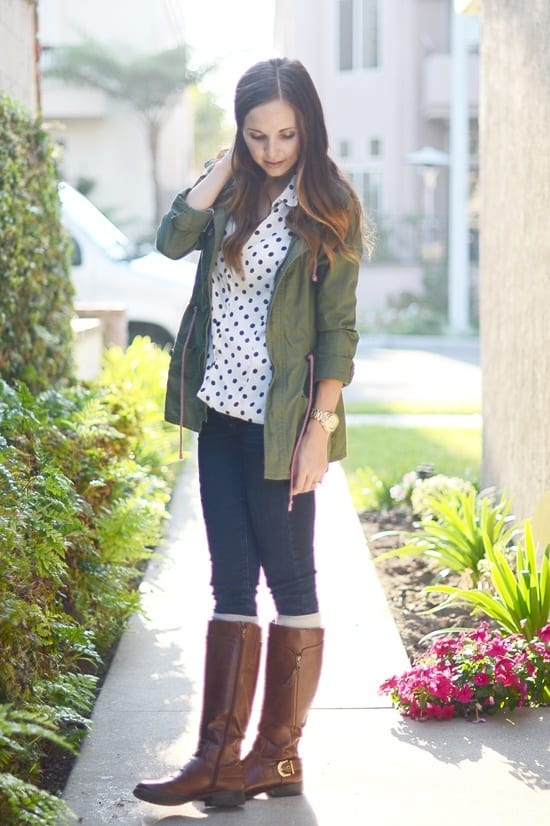 Long boots with Pants:
Pants are not always in fashion but still you can style them with long boots if you know how to carry them. Wearing white pants with a tucked in shirt would look amazing. Casual and very trendy.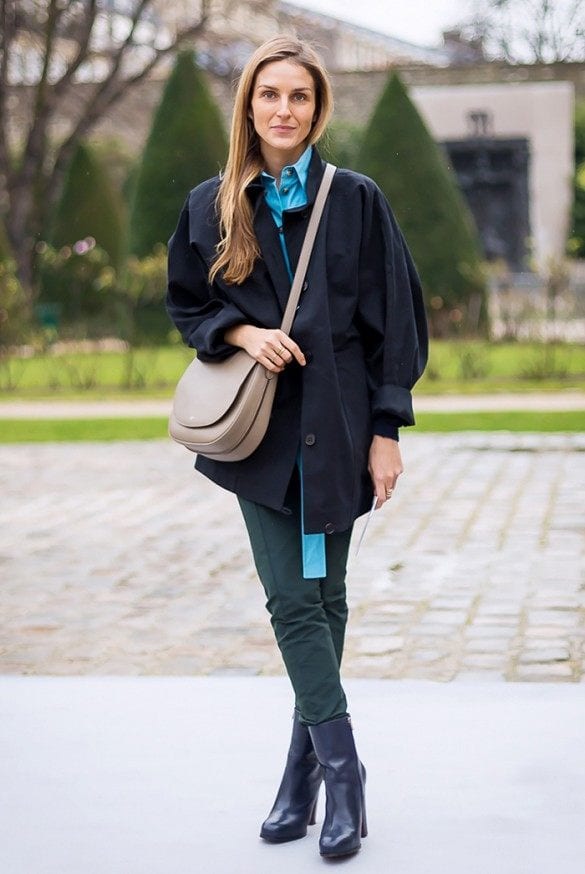 Long boots with Dresses:
Sweater dresses and wrap dresses look stunning with super trendy boots. You can also wear these outfits with ankle boots. Dresses give a very classy look. As you have seen in the pictures below. You can show off the boots by wearing knee length wrap dresses. It can be a brilliant combination with ankle boots as well.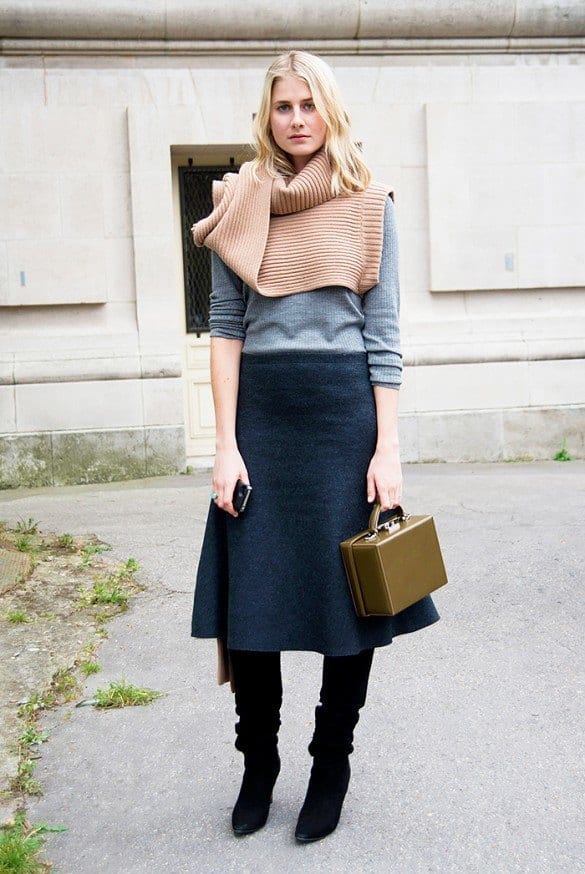 Long boots with Short Skirts:
Short skirts and long boots make up a very nice combination. You can select the style of your choice. Shorts skirts also come in different varieties. Since it is winters you can wear tights with your shirts. There are different patterns and designs available in the markets. You could also purchase them online.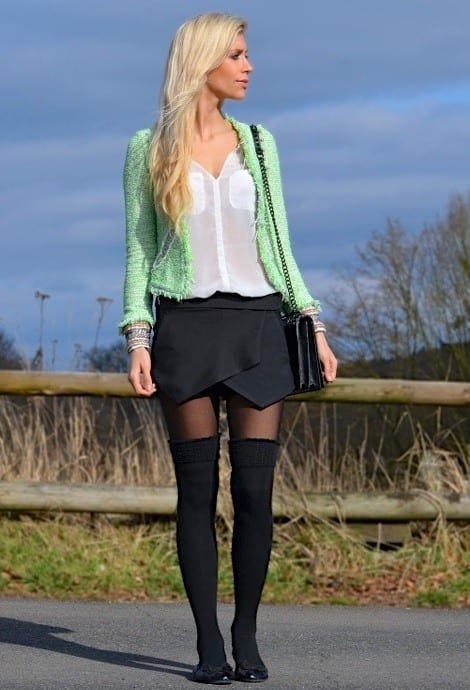 You do not have to worry about the trends as flat and long boots remain trendy the whole season and throughout the year. They never go out of style. Combat boots is also a good choice for dresses. You can wear a shrug or a muffler with you dress and carry a stylish purse with yourself.
Below are attached different styles and pictures of outfits that you can wear with long boots. From simple tops and tees to cocktail dresses. In western countries you will mostly find women wearing long boots as they also keep them warm and cozy. Wedge heels also make a good choice for short heighted ladies as they give bit of height. Hope you had a good time reading today's post.
Idea to wear long boot at Job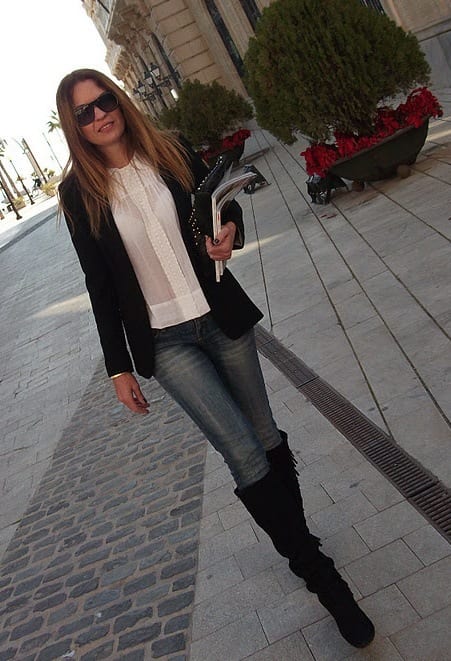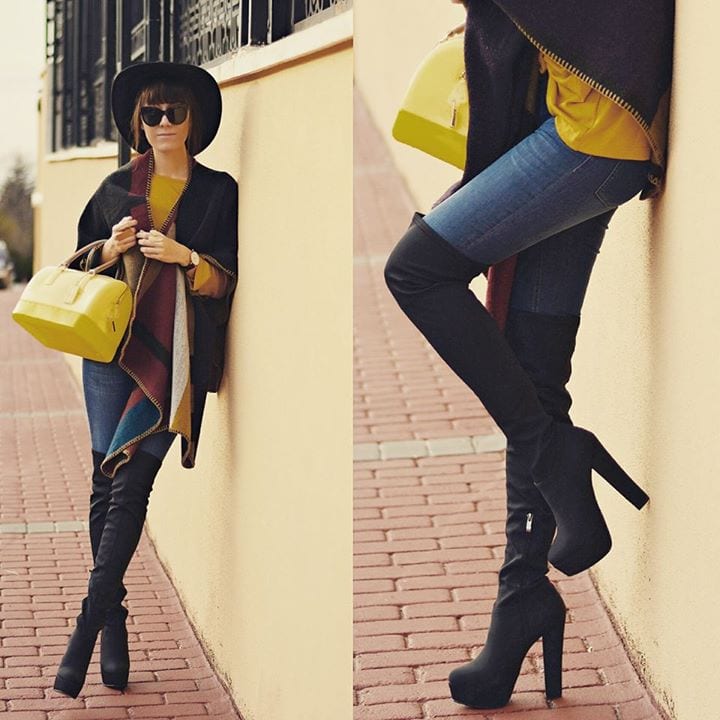 Style it with Long Coat: Check out latest style long coats that you can wear with long shoes.