24 Cool Ideas To Wear Lace Up Boots This Fall
Fall is a great season to refresh your image, get new pieces of clothes, shoes and accessories and add some cozy touches to your outfits. If you're looking for new shoes, pay your attention to lace up boots and I'm sure you'll agree with me that they are absolutely perfect for fall. They have been trendy since last fall and this time you can find many various types of these boots, so you can buy several ones and change them depending on your chosen style. Today I'd like to introduce some of them and share ideas to wear them.
If you wanna create sexy feminine looks, I offer you to take over-the-knee lace up boots that look ideally with mini dresses or straight skirts. For more girlish outfits find a light lace or floral printed dresses. You can wear a mini length coat (for example, you can find a poncho as shown in the pic below) over the dress and pick up an elegant clutch and a wide brim hat.
If you like ankle boots, you can combine them with cuffed jeans, a leather jacket and a big bag. Or wear them with warm socks (you can take even knee socks), printed or just colored tights and A-line dress with a jacket or a long blazer.
For those who have decided to choose mid-calf lace up boots from leather or suede fabric, we have ideas too. You can pair them with skinny jeans or pants (don't be afraid to choose printed ones) tucked into boots, an oversized sweater and a plaid scarf. Or change these pants to colored leggings or very fashionable culottes from a tweed. To make your outfit more awesome, leave half of the boots unlaced.
Wanna find out more ideas? Look at photos below for an inspiration!
With belted sweater, midi skirt and two color bag
With blue shirt, leather skirt and printed jacket
With button down shirt, oversized sweater and colored pants
With chiffon dress, leather jacket and black tights
With classic white shirt, oversized scarf and printed pants
With denim shirt, suede jacket and cuffed jeans
With floral dress, cardigan and scarf
With floral mini dress, printed tights and mini coat
With gray shirt, cuffed jeans and brown jacket
With knitted dress and chain strap bag
With lace dress and dark gray coat
With long scarf, black turtleneck and jeans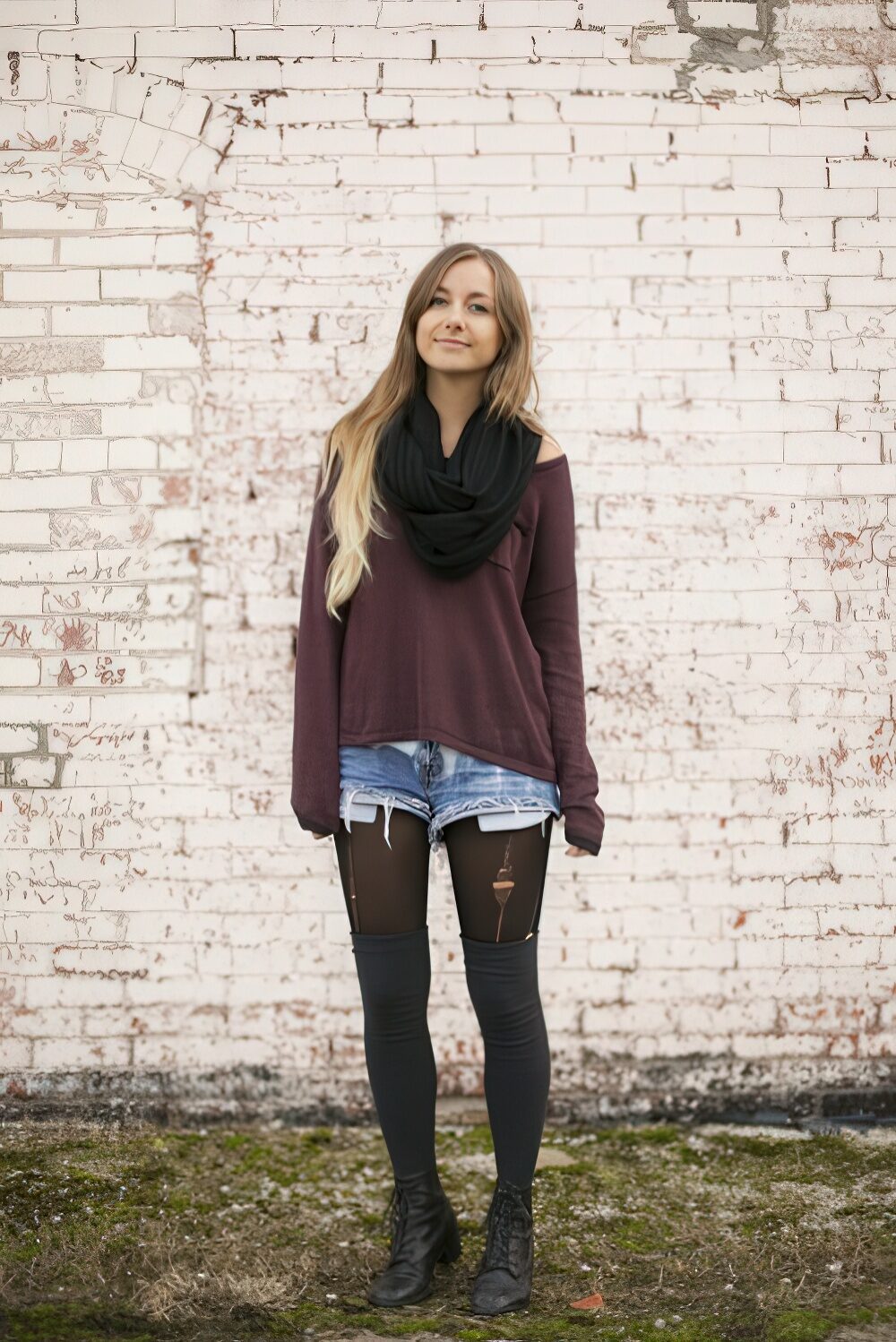 With loose shirt, black scarf, denim shorts and black tights
With marsala skater skirt, creme blouse and green army jacket
With orange shirt and culottes
With oversized scarf, cardigan and gray leggings
With plaid shirt, white sweater and pencil skirt
With poncho coat and white mini dress
With printed shirt, cuffed jeans and simple dark color coat
With straight jeans, black coat and scarf
With striped jacket and skinny jeans
With sweater, black pants and socks
With white dress, long cardigan and colorful scarf
With white sweater and skinnies